Snow and ice is for the birds: Tips to help keep us safe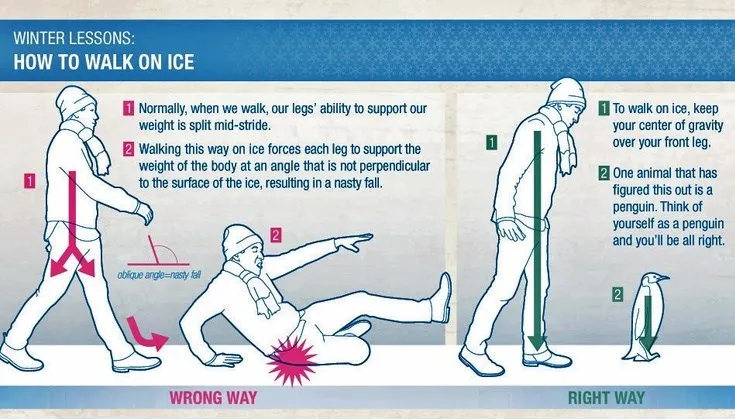 PROVIDENCE, R.I. (WLNE) — As snow and ice move across region, it's important to protect ourselves from the many risks of winter weather, starting with how we move around. According to the National Safety Council, over 9 million people are treated in emergency rooms annually for fall related injuries, so we have some tips from nature.
Penguins are the animal world's experts at traversing slippery snow-covered ice, and they have a few tips for helping us safely move around:
Step down, not out from curbs
Keeps your knees slightly bent
Walk on snow or grass if possible
Keep your weight forward and on your front foot
Keep your arms out by your side to help you balance
Walk flat footed and take short shuffling steps
Wear footwear that provides traction
View the full Walking on Ice Safety Poster
And some additional tips come from Iowa State University, (home of Cy the Cardinal):
Avoid talking on cell phones
Use hand rails, wherever possible
Wear proper footwear
Maintain three points of contact when stepping out of vehicles
Check out more tips from Iowa State University
Of course, the best advice is to stay indoors during icy winter weather. You can keep an eye on Rhode Island Weather here at abc6.com/weather.
Sources: Tablet Infographics and Iowa State University