High snow banks pose problems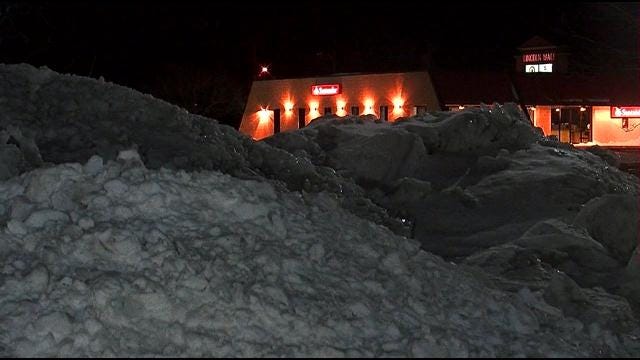 By: Melissa Randall
It seems like a never ending battle. Those snow banks are just getting bigger and bigger. They are devouring sidewalks and parking spaces and making visibility around corners very tricky.
Plows have been, and will be, pushing back the snow to make room for cars to get through. Those snow banks are growing higher and higher with each storm.
Parking lots at shopping plazas are losing parking spaces and now with more snow on the way Tuesday there is a concern that they will be so tall in some areas that they could block the views of driver at intersections or major roads.
In some communities, where there was more accumulation, backing out of driveways has become a dangerous task.
In many cases homeowners are running out of room to put all the snow.
(C) WLNE-TV 2014
Follow me on Twitter @MelissaARandall