Snow cleanup crews prepare for another winter blast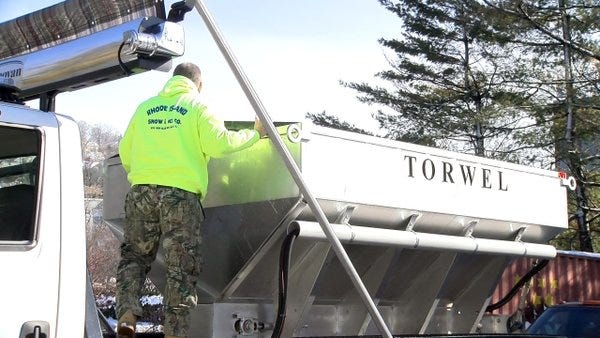 By Bianca Buono
@BBuonoABC6
Another winter blast is headed our way. During Friday's snow storm, road conditions were slick and dangerous and thousands of Rhode Islanders lost power. On Monday, that could happen all over again.
"Every storm is different. That storm? Treacherous," said Gary Smith, owner of Rhode Island Snow and Ice Co.
Gary Smith, owner of Rhode Island snow and ice, described Friday's storm.
"Even though we pretreated everything, that was good, the density was so thick so wet so slushy," said Smith.
He and his crew were still working Sunday to clean up after those challenging conditions.
Several trees and power lines are being weighed down by the heavy snow, leaving nearly a thousand Rhode Islanders without power days later.
But before the area can fully recover, another storm is expected to hit on Monday.
"We're fueling up the trucks, getting ready, probably watch the weather forecast, we're going to go load up the trucks with sand, salt, try to get a little bit of sleep. We'll be out there pretreating by 3 in the morning," Smith said.
Smith says seeing back to back storms is all too familiar.
"Last year was definitely educational for everybody," said Smith.
And he's learned that when it comes to tackling multiple storms. There's a science to it.
"You've gotta take the ground temperature, take the air temperature, the density of the snow," Smith said.
Several areas have already announced overnight parking bans including Providence, Portsmouth, North Kingstown and New Bedford. That means any car parked on the street will be ticketed and towed.