Snow creates problems in Seekonk fire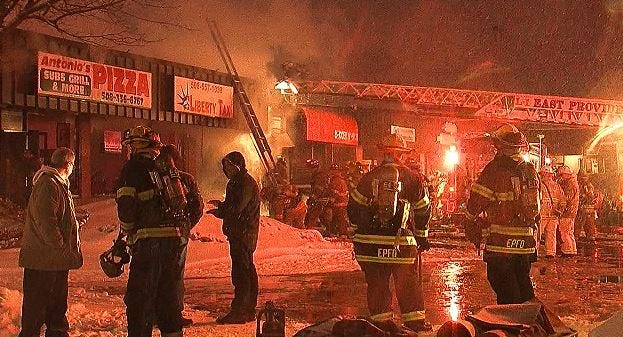 By News Staff
Snow created problems for fire crews in Seekonk battling fire in a strip mall Sunday night.
Seekonk Fire Chief Michael Healy say fire started at around 6:30 p.m. on Fall River Avenue. They believe it began in a store called Bead and Wire.
Chief Healy says the fire spread quickly and crews had a tough time finding water because a nearby hydrant was plowed over with snow.
Crews had to run a hose across Route 6 forcing the road to be shut down.
Healy says there was a partial roof collapse due to the fire and the building is not structurally sound.
No one was injured during the fire and all the businesses were closed at the time.
The cause of the fire is under investigation.
(C) WLNE/TV 2015