Snow days piling up for students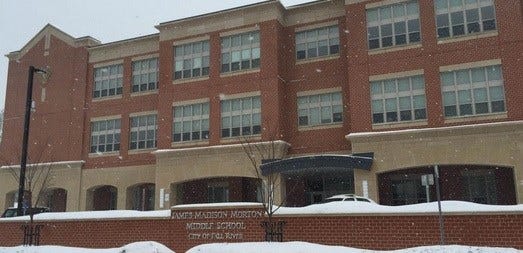 By: Melissa Randall
Mrandall@abc6.com
For thousands of kids across southern New England this latest round of snow means yet another day off from school. With the days piling up some districts are now considering doing away with February vacation.
These days the snow mounds in Fall River are almost as tall as best friends Madison Miner, 11 and Kylee Davis, 12. The 6th graders are home from school again Monday. It's their 7th snow day this year.
"It's really fun because you get to hang out with friends and have a sleep over," said Davis.
The already buried schools have been blanketed with a fresh coating.
"It's a never ending project— especially when it comes to this much snow," said Maureen Cosgrove, a school security officer who spend the day shoveling.
Educators say the time out of the classroom is becoming a real problem.
"It's a lack of continuity in education. People have scheduled tests or quizzes or papers that are due. It just chops the year up more than it is," said Paul Coogan, Vice Principal at Durfee High School.
Coogan says the Fall River teachers union was unofficially polled last week to gauge feelings about doing away with February break in order to make up for lost time.
"When winter is like this everybody would be for doing something different I'm pretty sure, but this is not a traditional winter," he said.
The district builds in 5 snow days. As it stands now Fall River Public Schools will be going until June 29th.
© WLNE-TV 2015
Follow me on Twitter @MRandallABC6