Snow Showers End & Cold Tonight
Colder & Dry For The Weekend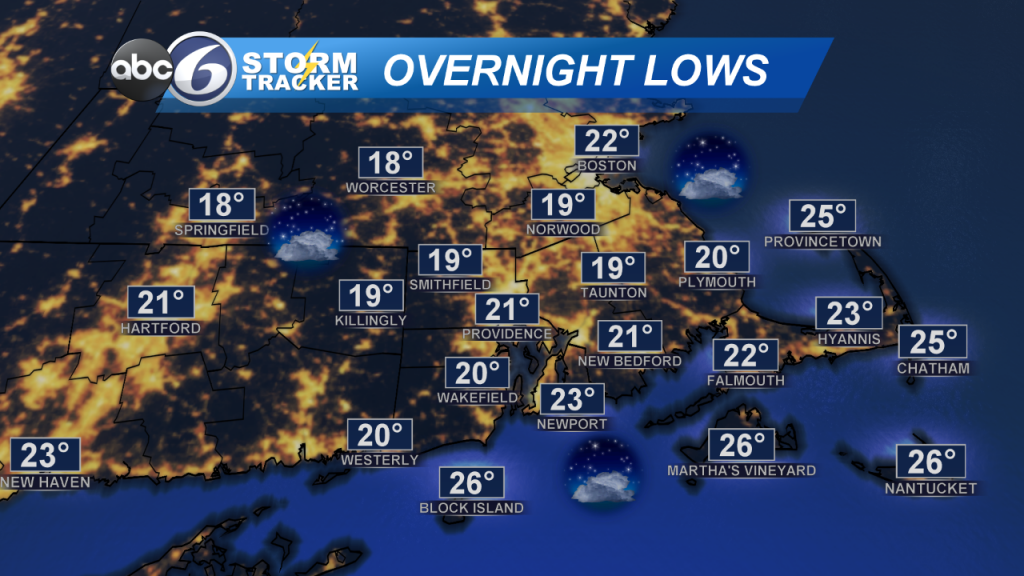 Partly cloudy and cold tonight. A chance for the coldest night of the month. Upper teens and low 20s.
Thursday, partly sunny. A few flurries. Upper 30s to near 40°.
Mid to upper 20s at night with a few clouds.
Friday, mostly sunny and a nice day. Low to mid 40s. Friday night, Mid 20s and clear.
Much colder for the weekend. Sunny both days and breezy both days. High temps only reaching the low 30s, (feeling colder with the breeze), overnight lows in the mid to upper teens.
Monday and Tuesday, storm close, but at this time looks to miss South. Still watching closely, but for now left it dry with partly sunny conditions. High temps in the 30s.
Wednesday, sunny. Mid to upper 30s.
ABC6 Chief Meteorologist, Jeff Desnoyers
Email: jdesnoyers@abc6 .com