Snow Tapers, Bitter Cold Settles In
Watch For Ice Later Today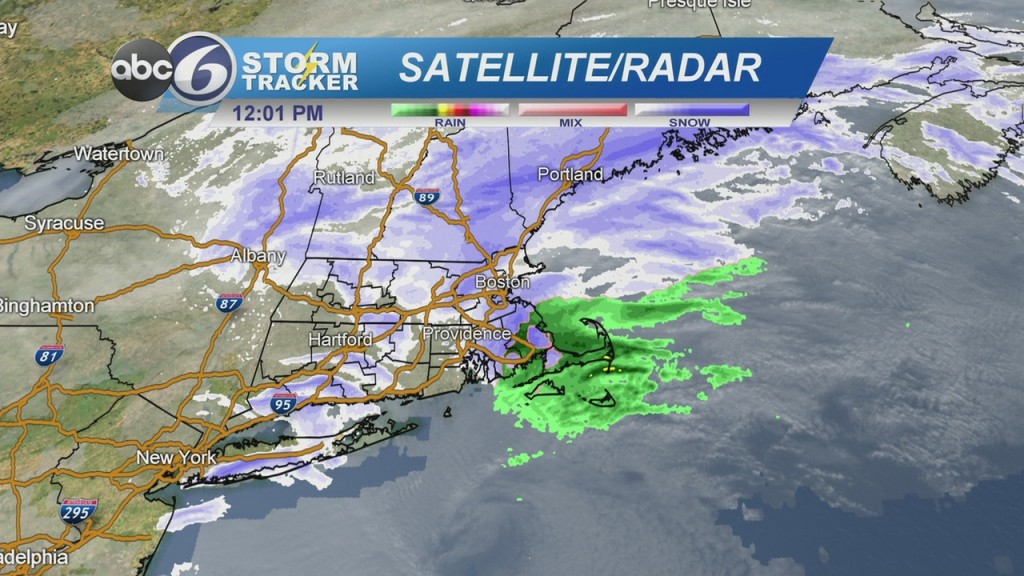 After a snowy morning across the area, snow will be gradually tapering as we head into the afternoon. In all, the highest totals were found for areas farthest north and west. Spots like Chepachet and Burrillville have received a foot or more of snow. The lowest totals were found for areas farthest south and east where mixing took over. Still seeing decent snow totals in spots like New Bedford and West Falmouth, around half a foot, but with the mixing and rain, a lot of slush is around.
Any slush or wet ground will be an issue as we head into the rest of the afternoon and especially overnight. Temperatures continue to plummet with much of the area already down into the 20s and eventually dipping into the teens by early Friday morning. Anything untreated will become very icy and if you haven't cleared of snow, it will be much harder to get things cleaned up.
Still a bit breezy into the afternoon with gusts in the 25-35MPH, slightly higher at the coastline at times.
Friday features sunshine so we'll see some melting but it's still cold with highs only around 30° and anything wet will freeze again into Saturday morning with lows back down into the teens.