Snow/Sleet mix makes for slippery commute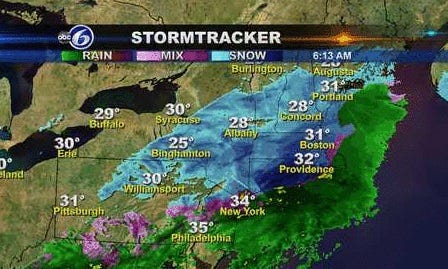 Dee DeQuattro
A snow and sleet mixture is making for a slippery morning commute.
The mixture, which came down heaviest in the early morning hours, coated the road making for a sleek ride.
The Rhode Island Department of Transportation reported having approximately 250 trucks on the roads addressing the situation.
ABC6 Chief Meteorologist Steve Cascione said the worst of the storm has passed and Rhode Islanders can expect the snow/sleet mixture to begin to turn over to rain.
Commuters are urged to use caution as the roads may continue to be slick.