Sogar wins silver at World University Games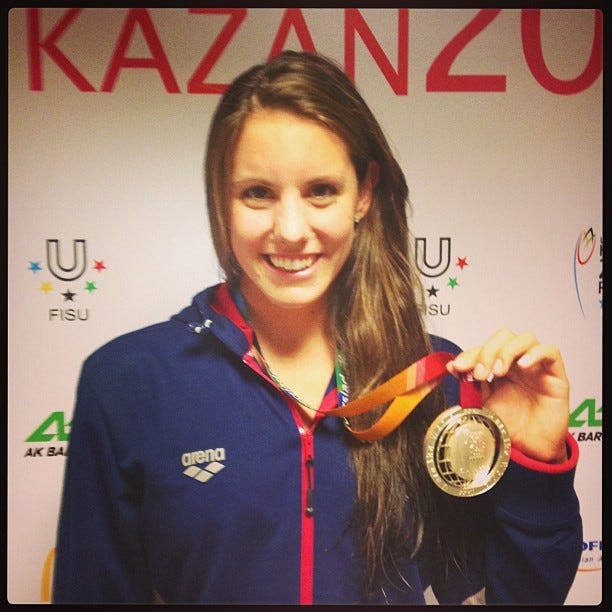 KAZAN, Russia – Laura Sogar, of Exeter, won a silver medal in the 200-meter breaststroke Sunday on day five of the swimming competition at the World University Games.
Sogar (Exeter, R.I.) took second place in the 200m breaststroke in 2 minutes, 25.33 seconds to win silver for the United States. Sogar held a slim lead over Russia's Iulia Efimova through 150 meters, but Efimova charged to gold in the final 50 meters and finished in 2:24.10. Japan's Mio Motegi took the bronze in 2:25.73.
Under the tutelage of second-year head coach Carol Capitani, Sogar claims her second medal of the World University Games after winning bronze in the 100m breaststroke on Friday (July 12). The NCAA champion in the 200-yard breaststroke will compete in the 50m breaststroke preliminary round on Monday.