Solomon Says He Barely Leads Cianci in Providence Mayor's Race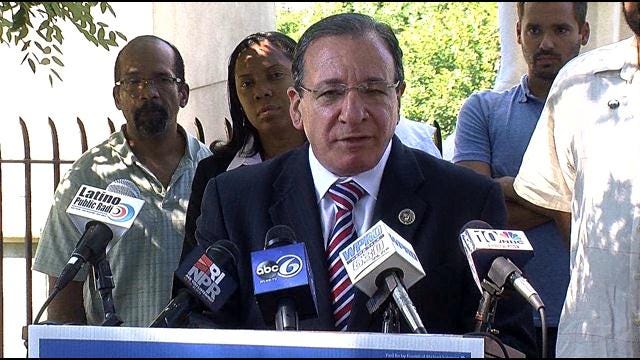 Twitter: @markcurtisABC6
Email: mcurtis@abc6.com
Providence City Council President Michael Solomon says the momentum in the mayor's race is on his side.
Surrounded by supporters, Solomon says his campaign poll shows a slim one–point lead over former Mayor Buddy Cianci.
"Some would ask, why would you release a poll showing yourself virtually tied with Buddy Cianci. Because I want the voters to know what I know. The voters of Providence deserve to know high the stakes are," said City Council President Michael Solomon, (D) Candidate for Providence Mayor.
Solomon says his poll shows that his Democratic primary opponent Jorge Elorza would lose to Cianci in November.
ABC6 Chief Political Reporter Mark Curtis said, "For its part the Elorza campaign discounted the polling data from Solomon, and said the more important number is the number of ethics violations filed against Counselor Solomon."
In fact, 35 ethics violations against Solomon's business interests were filed by Republican City Council candidate Michael Long, who showed up at Solomon's press conference.
"I appreciate that Mr. Solomon apologized to the residents and business owners of the City of Providence. However, there are still some questions about his amendments," said Michael Long, (R) Candidate for Providence City Council Ward 1.
"There's full transparency here. When they were brought to our attention, we made the amendments. There's nothing to hide," Solomon responded.
As for Buddy Cianci, he remains unfazed by the attacks of other candidates and Michael Solomon's poll.
"They have to decide what they're programs are, instead of fighting about me… I don't know much about his poll; I don't know who did it. I don't know when it was done. I don't know what the percentage error was in the poll, but our polls show that we can win the race," said Vincent "Buddy" Cianci, Jr., (I) Candidate for Providence Mayor.
The Solomon poll says 25 percent of Providence voters are still undecided.