Some costs for Cranston scandal released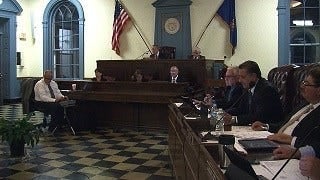 Legal costs for the cases of two scandals detailed in the scathing State Police report into the Cranston Police Department were given to city councilors Monday night.
The city says that the cost for Major Todd Patalano, the officer that sued over claims that he was harassed, and Captain Stephen Antonucci, the officer behind the highly publicized ticket scandal, came to more than $1.2 million.
"The taxpayers have a right to know how much it cost to run our government. And, especially when you get into a fiasco like the Cranston police department where mismanagement is the cause of all of this, they have a right to know that also," said City Council President John Lanni.
Lanni says the costs will rise when other factors, including the cost of paying people to fill in while the officers were on leave, is calculated.
"We have a million and two hundred thousand dollars in change that is costing the tax payers in the city, which is approximately a dollar on the tax rate, and we're not finished counting yet," said Lanni.
These figures were released to be used as part of an ongoing internal audit.
"My report will be independent, it will be sustainable, and it will be provable in terms of traceable to actual expenditures occurred. I'm not trying to fluff it one way or the other," said Internal Auditor for the Cranston City Council, Anthony Moretti.
Moretti does not yet have a date for when the audit will be released. He says it all depends on when he gets the information he needs to do his job.
© WLNE-TV 2015