Some in Westerly still coping, three years after SuperStorm Sandy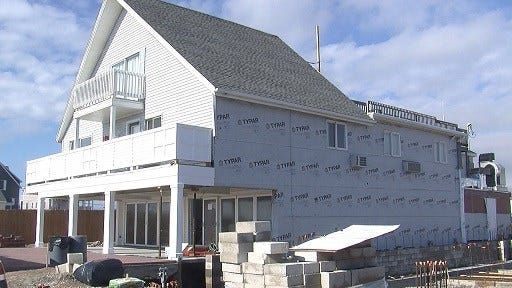 By: Rebecca Turco
Email: rturco@abc6.com
WESTERLY, R.I. – Three years ago Wednesday, SuperStorm Sandy ripped through southern New England, radically changing Rhode Island's coastline.
Towns right on the water, like Westerly, were hit especially hard.
Resident Barbara Stillman manages timeshares on Atlantic Avenue, right on the water. She's still working on a claim for federal relief money for damages.
Try as she may, she can't seem to put the storm behind her. "I think about it everyday," she told ABC6 News. "It's scary to hear about any storm that comes. It does something to you."
Further down the road, construction is still ongoing at Maria's Seaside Café. The storm blew out the restaurant's front walls, filling the inside with around 4 feet of sand.
"It was surreal," explained business owner John Bellone.
Since then, he has created a silver lining, deciding to modernize the place. As safety precautions, he is doubling the ground floor to 16 feet above sea level. Plus, he is constructing a 27-room hotel next door, named in memory of his late mother, Maria.
"We're doing our best. We can't stop mother nature but we're doing our best to prevent a major catastrophe next time," Bellone said.
The restaurant has always been a family affair. So naturally, reconstruction has been just the same, with Bellone's father, Nicola, constructing the brick wall at the entrance.
"You have to think positive," Bellone said. "Everything happens for a reason."
Bellone hopes the restaurant and hotel will open next summer.
© WLNE-TV 2015