Some mass vaccination sites set to close their doors, now preparing for the future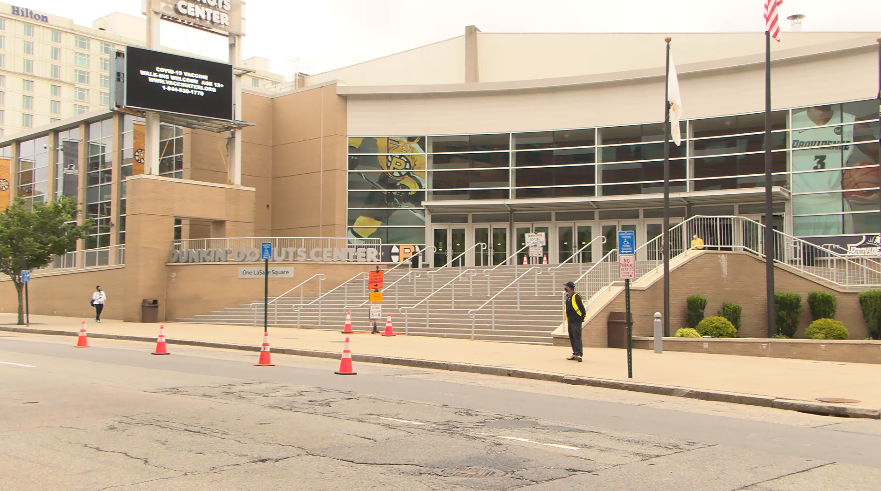 PROVIDENCE, R.I. (WLNE) – Some of the state's mass vaccination sites are set to close their doors.
Governor Dan McKee announced the news at the state's weekly COVID-19 press conference, stating the site at the Dunkin' Donuts Center and the one at the former Benny's in Middletown will close its doors on June 26th.
Vaccination efforts will now shift to community-run clinics, giving sites like the Dunkin' Donuts Center the green light to resume operations and welcome events back in their space.
"It's an enormous shot in the arm for the hotels and restaurants and other small businesses in the Providence community here to get back," Dan McConaghy, Executive Director of the Rhode Island Convention Center Authority said. "My saying is it's time for us to get back into business and get Rhode Island in business."
McConaghy says the convention center complex, which includes the Dunkin' Donuts Center, the Convention Center, and the Veterans Memorial Auditorium, generate $135-million of direct spend into the local economy every year. However, the sites have been closed down since March of 2020.
"All operations since that time at various degrees have been either testing or the hospital setup or vaccinations or test kit assembly," McConaghy said. "We've done all facets of the operations to respond to the pandemic, but it's time to move on."
Moving on includes not only booking events for the summer, but applying for millions of dollars through the American Rescue Plan to transform the space.
"We're looking forward," McConaghy said. "We did a great job serving the people of Rhode Island and helping them get healthy, but now it's time to turn our business to the future and get the economy rolling again."
The first event back at the Convention Center will be held in August. JLC Live, a residential construction trade show, set to come to town on August 12th, is expected to generate $1.5-million of direct spend into the economy.
McConaghy says there are several other events they're working on getting planned and hope to release those details soon.