Some RI State Reps. ask Gov. to reconsider refugee offer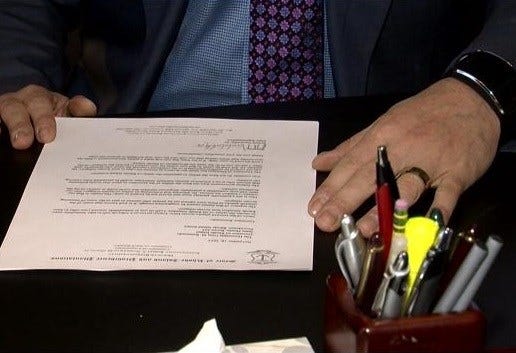 As fears continue to grow in the wake of the Paris attacks, some lawmakers here in Rhode Island are asking the Governor to reconsider her offer to house refugees in the state if the President asks.
A few Republican State Representatives sent letters to Governor Raimondo on Monday.
"I cannot and will not put Rhode Islanders at risk," said State Rep. Bobby Nardolillo. "I think accepting anybody within the border of our state at this point in time would put would put the state and the individuals in it in jeopardy."
A fellow republican State Rep. Doreen Costa also sent a similar letter.
"It's a very dangerous situation throughout the country and our job is to protect the citizens," said Costa.
The President is vowing to continue his pledge to take 15,000 Syrian Refugees this fiscal year.
Following Friday's attacks Governor Raimondo is sticking by what she said previously; that the state would take in refugees if asked by the government.
"We're going to do the right human thing and what I've said before is we'll take our lead from the president, we'll take our lead from the federal government, it's a federal issue," said Raimondo.
According to ABC News at least one of the attackers in Friday's deadly Paris attacks was carrying a Syrian passport. That fact led authorities to consider that the terrorist could have entered Europe as a refugee.
Congressman David Cicilline wants to make it clear that the US's refugee program is quite different with stricter screening than Europe's.
He supports bringing refugees here to Rhode Island.
"We can both honor our values as a country and keep people safe if we continue to use this very intensive vetting system," said Cicilline.
More than a half dozen states with Republican Governor's including Massachusetts have said they will no longer accept refugees.
(C) WLNE 2015