Some Warwick residents wake up to trash bins on their cars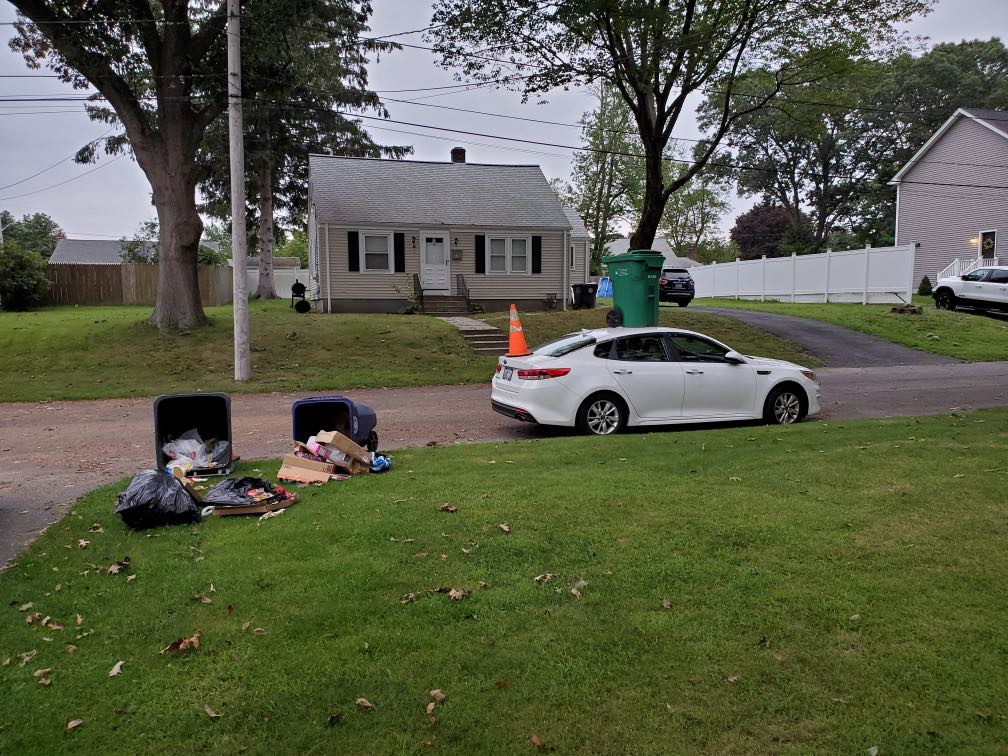 WARWICK, R.I. (WLNE)- Residents in Warwick woke up to quite the surprise on Wednesday, trash bins had been put on the top of some of their cars.
A woman posted in a Warwick Facebook group saying that she'd gone outside to her car and there was a recycling bin on the top.
She said her neighbor across the street had suffered the same fate, as well as three other houses in the area of George Arden Street.
Anyone who encounters a trash bin on their car should contact the Warwick Police Department.