'Someone I love is fighting cancer': Family, friends team up to find Providence woman transplant match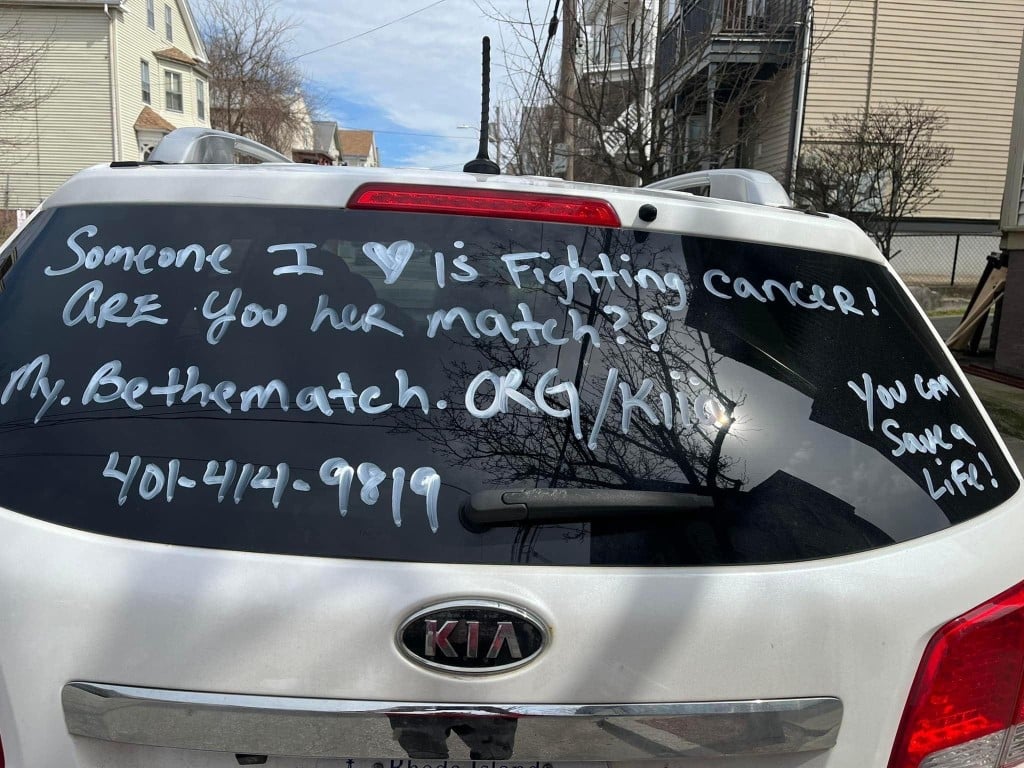 PROVIDENCE, R.I. (WLNE) — Family and friends of a Providence mom battling cancer are pleading for help in an effort to find a transplant match to save her life.
About a year ago, N'kiia Stallworth was diagnosed with multiple myeloma, a rare form of bone marrow cancer. Stallworth said she is in desperate need of a blood stem cell transplant.
"It's important to me because I want to live," Stallworth said. "My bones starting hurting really badly. I went in and they thought I had lupus or another form of cancer. Then we found out it was myeloma."
Finding a match hasn't been easy, so her loved ones took matters into their own hands. Many of them began writing on their cars "someone I love is fighting cancer. Are you her match?"
Stallworth said they starting driving around Providence hoping to catch people's attention. On top of that, they printed out hundreds of flyers and hung them up around the city.
"I got desperate! I started writing it on cars, I've put flyers on trash cans, I go in establishments," Stallworth said. "I'll ask anybody! I have kids, I want to get married, I have siblings and parents; I need to live."
While she hasn't found her match just yet, Stallworth said through the process, two people who tried for her were matched with others. She hopes to spread awareness not only for herself, but people in similar battles.
"If you swab, even though I'm asking you to do it, you can swab and come back and be a match for someone else, not me. And we still need you to be the match for them."
To see if you're a match, head to my.bethematch.org/kiia.