Somerset Police Arrest 'Career Criminal' In The Act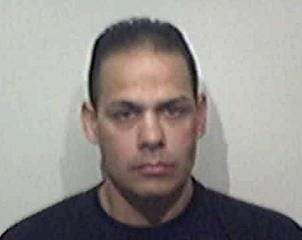 Police in Somerset say they've arrested a 'career criminal', caught in the middle of another attempted robbery.
Thursday, police responded to a number of calls for a suspicious male in the Route 6 area, looking inside cars, and carrying a backpack.
Officers searched the area, but found nothing. Then, another caller reported the same suspect was wandering around the back of their neighbor's house. Officers on scene found the back door forced open, then surrounded the house.
The officers ordered the suspect to come out peacefully, but instead, he try to take off on foot. Once the suspect, Christopher Calvano, saw he was surrounded, he gave himself up.
When police arrested Calvano, he was still wearing the blue examination gloves he used while breaking into the home. Officers also found tools Calvano was using in the break-ins. They also recovered jewelry Calvano was prepared to steal from the home.
Calvano was charged with Breaking and Entering, Larceny over $250, and other charges.
Calvano had just been released from prison after serving five years for break-ins in Swansea in 2006.
Somerset Police are crediting their officers and dispatchers, as well as the public, in successfully arresting Calvano.