Somerset Berkley, Dighton-Rehoboth Earn Playoff Wins To Highlight "Pick Six" Week Eight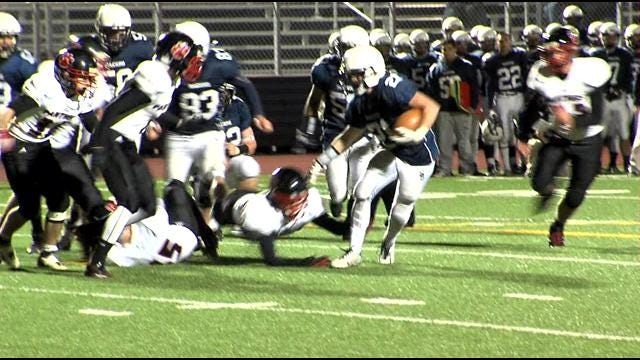 By Nick Coit
The Massachusetts high school football playoffs starting up Friday.
In Division 3, Somerset Berkley cruising past Whitman-Hanson, 51-15.
Dighton-Rehoboth shutting out Sandwich at home, 19-0, to earn a victory in the same Southeast Mass bracket.
Greater New Bedford Voc Tech earning a win, 7-3, over Ashland in its first home playoff game. Jake Souza had a kickoff return for a touchdown.
In Rhode Island, Portsmouth's touchdown midway through the 4th quarter by Ryan MacDonald helping the Patriots past Barrington, 17-15.
The La Salle Rams also earning a win in Division I, 42-21, over South Kingstown. Kyron Lopes had two touchdowns.
The Coventry Oakers rounding out the night with a 20-0 shutout win over Mt. Hope. Joe Foley had two scores for Coventry.