Somerset-Berkley schools to combat vaping problem with new staff and vaping sensors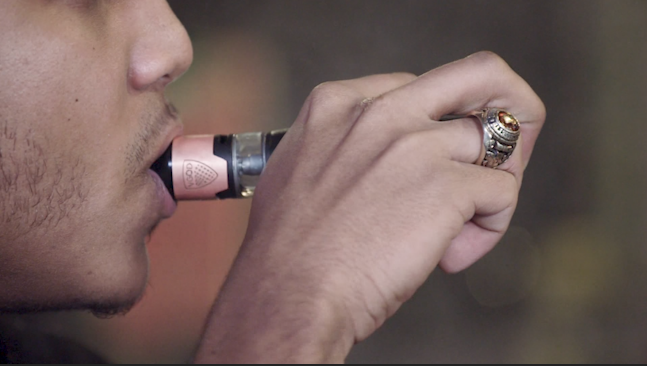 SOMERSET, MASS. (WLNE) — The Somerset-Berkley Regional School District recently approved a new budget that accounts for initiatives to help solve a growing vaping problem.
In that budget, the school committee included nearly $25,000 to hire two part-time employees to monitor bathrooms and hallways.
School Superintendent Jeffrey Schoonover said they also plan to install vaping sensors in each of the bathrooms over the coming months, which will alert administrators in the building when there is vaping occurring in the bathroom.
The high school also plans to implement educational efforts to reduce vaping, including an online as part of the discipline process when students are caught vaping in school.
"Our students came to us and recognized it as a significant problem. We recognize it as a significant problem," High School Principal Dr. Susan Brelsford said. "This, in my opinion, is a lifelong concern for our students. If they're vaping, this is potentially something that could impact them well beyond their high school years."
Vaping in bathrooms at the high school has been a subject of conversation at several Somerset-Berkley Regional School Committee meetings this school year.
In a survey conducted by students at the school, out of 350 people, 54% of students said that it is a problem in the bathrooms and 20% of students said that they were uncomfortable using the bathrooms because of the vaping.
Principal Brelsford said they're also making an effort to make sure students are educated about the dangers.
"We're also going to be utilizing a software program where we can have virtual passes for students so we can have some control over who is in the hallway and when they're in the hallway."