Somerset firefighters mourn the sudden loss of their fire chief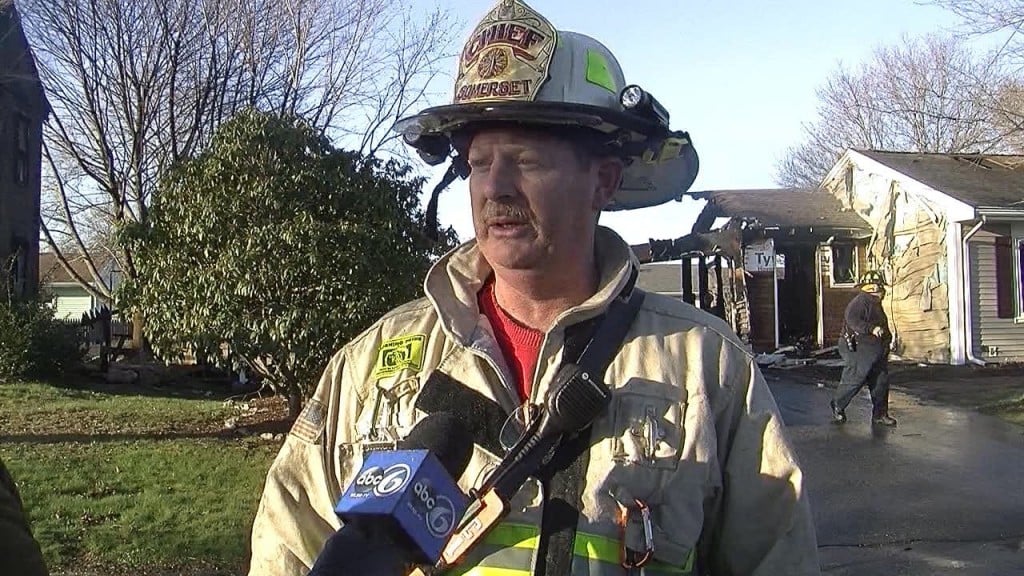 SOMERSET, Mass. (WLNE) – The Somerset Fire Department is mourning the sudden death of Chief Scott Jepson.
The 54-year-old, who had been chief of the department since 2008, died suddenly on Thursday.
Deputy Fire Chief Jamison Barros said to media on Friday that the department got a call around 1:30 p.m. of a male that had suffered a traumatic injury.
When first responders from Somerset Police and Fire arrived at the home, they realized the one injured was their own fire chief.
Jepson was transported to Charlton Memorial Hospital in Fall River where he later died.
"It's a very deep loss for us, it's very personal for us," said Barros.
Officials have not said the type of injury Jepson suffered, or his exact cause of death. The Bristol County District Attorney's Office is investigating, as is protocol for an unattended death, but they said foul play is not suspected.
Jepson had served as fire chief for 27 years, first joining the department in 1992.
His unexpected death has rocked the tight-knit Somerset community and his brothers and sisters at the fire house. Black bunting hung from the department Friday, and flags were flown at half staff.
"Our ties to Chief Jepson, they go beyond the profession. Friends for a lot of years, we're colleagues, we're family," said Barros, who somberly stepped out of the fire department to say a few words about Jepson.
"We come here to the fire station, we live together, we eat together, sometimes we cry together."
Barros was flanked by the Somerset Police Chief and Fire Union President. Behind him were firefighters from Fall River, Freetown, Swansea and Dighton fire departments.
"Chief Jepson was not just loved by our department, his reach was very broad across the state," added Barros.
The neighboring departments took over Somerset's calls as they mourned.
Jepson leaves behind a wife and son.
In a statement, the fire union acknowledged the family's grief, saying "The pain that his wife Angie and son Ian are experiencing is beyond what most can fathom, but please know that your family is much bigger now."
© WLNE-TV 2019