Somerset police search for credit union robber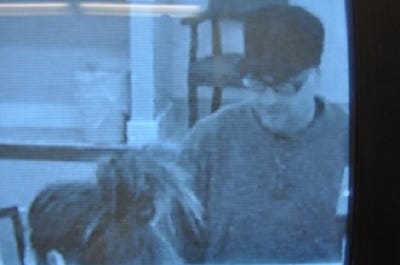 By Alana Cerrone
Somerset Police are
searching for the man who robbed Saint Michael's Credit Union Friday afternoon.
Police have released
this picture of the suspect, who reportedly walked into the credit union on County Street
around 3:00 pm and left with an undisclosed amount of cash.
He is described as a
white male, about 30 years old, between 5'2″ and 5'5″ and unshaven with short
brown hair and possibly light-colored eyes. He was wearing a black Army style
hat, dark green pullover with three buttons, jeans, and dark-framed glasses.
Police say he did not
show a weapon during the robbery but warn anyone who may come into contact with
him to use caution and immediately call police. Anyone with more information is
asked to call Somerset Police Detectives at 508-679-2138.
© WLNE-TV 2014