Somerset Police Warn of Scam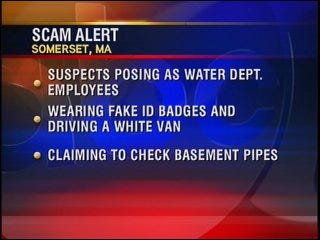 ABC6 News is alerting residents of Somerset, to watch out for a scam involving men claiming to be from the Somerset Water Department.
So far, police have received reports of two incidents, both resulting in cash and jewelry being stolen. In both cases, the man claimed to need to check the basement pipes.
Police say the scam involves 3 men, wearing fake ID badges, and driving a white van.