Somerset residents speak out at meeting on power plant proposal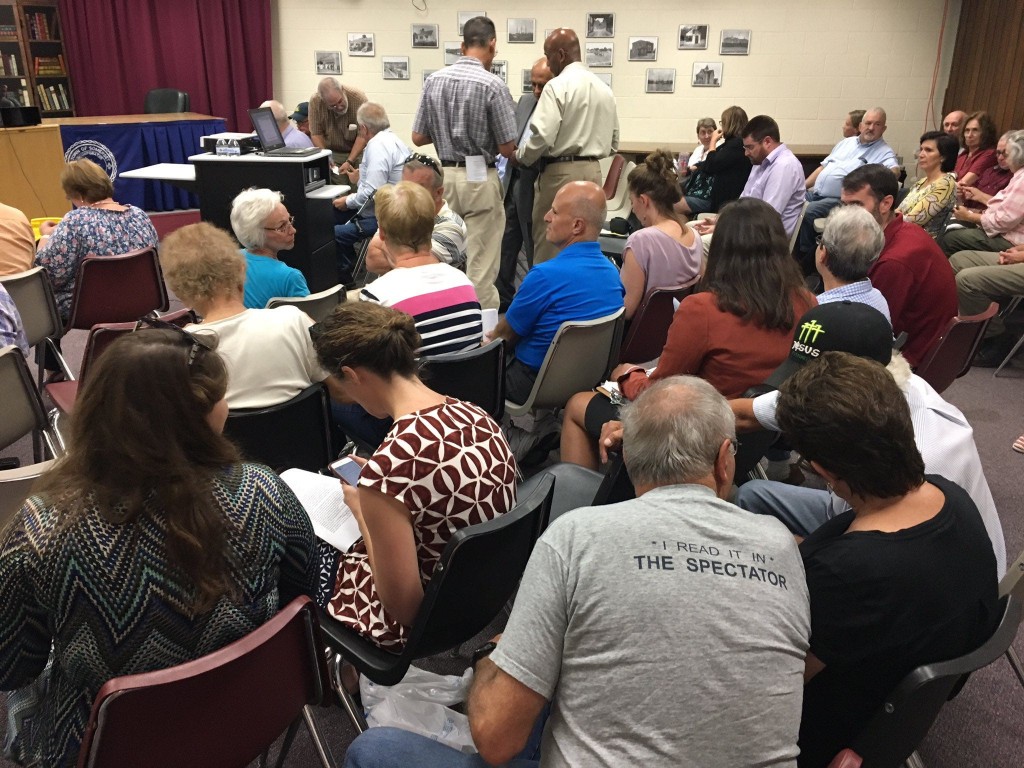 By John Krinjak
jkrinjak@abc6.com
@johnkrinjakABC6
SOMERSET, MA (WLNE) – Texas-based power marketer GSXI Wednesday night presented several ideas to taxpayers in Somerset to bring energy production back to the now-dormant Montaup or Brayton Point site–or possibly both.
"We are a site that's perfect for energy generation. Now it's up to the marketplace to figure out what's the best fuel to use at this site," said Lloyd Mendes of Somerset Economic Development.
Among the options–solar, natural gas, biomass and hydrogen fuel cell–billed as cleaner energy alternatives.
"100 percent EPA compatible or better. And all these technologies we wanted to bring only the ones that are not harmful to the community," said Nahina Pillai of GSXI.
Company officials project this could bring 300 to 400 new jobs to the area–and $20 million to the tax base.
"We certainly hope that no one is going to be able to come in and ruin our air," said Pauline Rodrigues of Somerset.
Others are worried about the environmental and health concerns about some of the proposals–specifically a plan to build a plant that turns wood pellets into gas.
"What appears to be proposed is literally clear–cutting acres of forest and shipping them here, which is not a sustainable fuel source," said David Ismay of the Conservation Law Foundation.
"I'm concerned that a proposal to bring a really large scale biomass gasification facility would pollute the air in somerset. As for the solar component and hydrogen fuel cell component of the plan—the parts that were truly clean, those things sound great," said Sylvia Broude, executive director of the Toxics Action Center.
The debate Wednesday night got heated at times. Town officials stress all this is only in the planning stages.
© WLNE-TV / ABC6 2017