South Attleboro family feeds free Christmas dinner for 30 years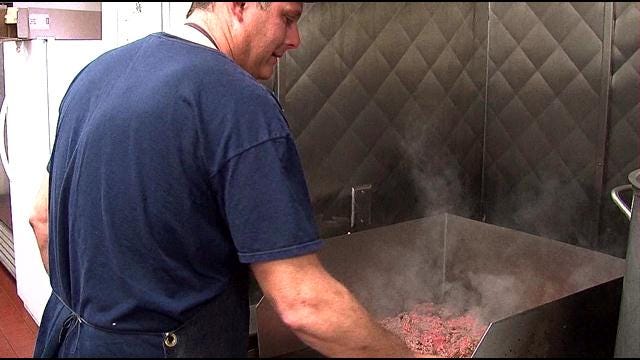 by ABC6 News Reporter Mark Curtis
They are cooking up a storm in South Attleboro for the annual Christmas dinner at the Knights of Columbus Hall.
There is lots of pouring, stirring and grilling – all to feed upwards of 400 people in need – in what's become a tradition for 30 years.
"Every year we see people who come back from year to year, as our guests. And you know, I don't what they would do if we didn't provide this," said Lori Carroll, daughter of Edward Tedesco.
The annual dinner was started by Lori's dad, Edward Tedesco and his friend Jack Hagopian.
Both men died 10 years ago, but the children, and the grandchildren have kept it going.
"As we have grown up and become the adults, our children are also helping out now. So it's nice to have that tradition carried on by our children," Lori said.
Lori's two sisters, and everyone's kids help out.
They sort out gloves and scarves that will be given out to diners.
And local school kids made homemade placements for the dinner.
ABC6 News Reporter Mark Curtis said, "Of course not everyone is able to get to the Knights of Columbus Hall for the Christmas dinner. Well because of that, over 200 meals will be delivered to their homes."
And whether it's a home delivered meal, or dining with hundreds in the hall, volunteers know they are making Christmas special.
"In many cases there are folks who don't have any place to go. And this is a place for them to socialize, a place to get dinner and a place to relax for a little bit and not have to worry about the day to day troubles," said Henry Lumbra of the Knights of Columbus, South Attleboro.
Anyone in need from Massachusetts and Rhode Island is welcome. Just show up at the Knights of Columbus Hall on Highland Avenue.
The community Christmas dinner gets underway at noon on Christmas Day.