South Attleboro MBTA stop set to be demolished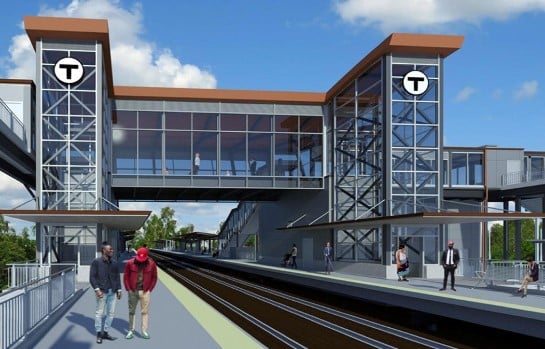 SOUTH ATTLEBORO, Mass. (WLNE) — The city of Attleboro announced the MBTA will be doing early-actions construction work at the South Attleboro Station.
City officials said the work will include demolition of the pedestrian bridge, as well as the stairs and ramps around the area.
Officials said the demolition work is set to begin the week of April 17. The work will be done overnight, Sunday through Thursday to complete the work safely and efficiently.
City representatives said residents can expect noise from heavy machinery, light towers in use and generators running.
Demolition of the ramps and parking lot area will take place during the day, Monday to Friday.
MBTA officials siad they have completed the final design phase of the accessibility improvements at the South Attleboro Station and are currently in the process of getting proper funding.
The improvements will provide a modernized and fully accessible station for both bus and pedestrian connections to nearby neighborhoods, officials said.
The project team for the South Attleboro Station renovations said they're open to questions and can be reached at soattleborostation@mbta.com.