South County beaches packed this Fourth of July weekend, DEM urges use of face masks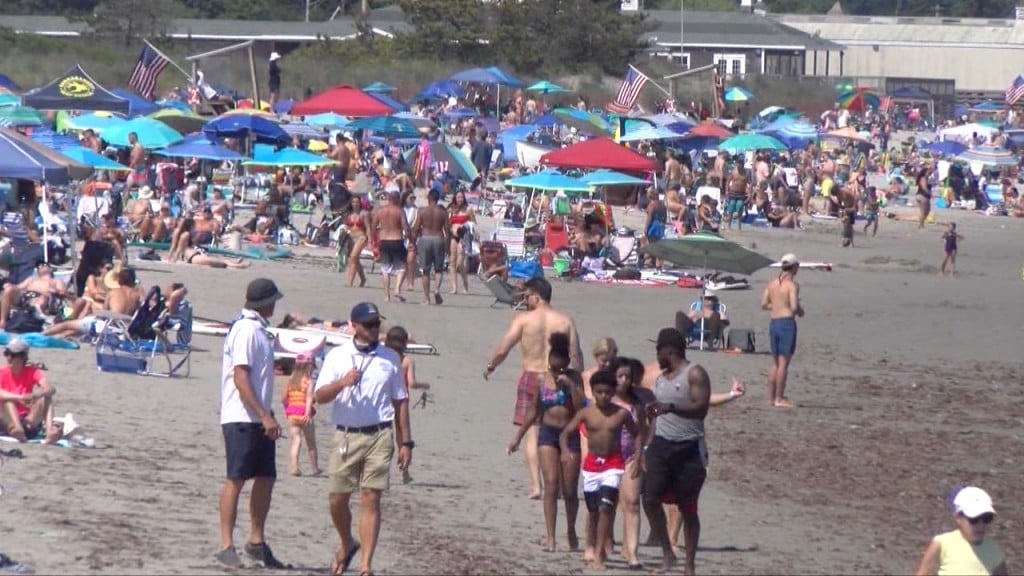 NARRAGANSETT, R.I. (WLNE) – With great weather upon us, there was no question that the beaches were a popular destination over the July Fourth holiday.
Narragansett Town Beach was pretty packed on Saturday, and the state says their beaches looked pretty similar.
The DEM says getting people to wear masks is the biggest continued struggle. Members of the DEM continue to push the message that masks are important to prevent the spread of COVID-19, especially when visiting crowded areas like pavilions, snack bars, and restrooms.
Knowing that the July Fourth weekend is one of the busiest for the state's beaches, they decided to go even further.
Mike Healey, Public Affairs for DEM said, "It's the best way to prevent the spread of COVID is to wear a mask. So yesterday, Director Coit from DEM, members of the Governor's staff, members of the Rhode Island Department of Health and other agencies volunteered to hand out free masks at four or five of the major beaches."
The DEM even had a plane flying over the beaches pulling a banner encouraging people to wear their masks and to keep up the social distancing.