South County Rallies to Beat Burrillville/Ponaganset/Bay View Co-op for State Championship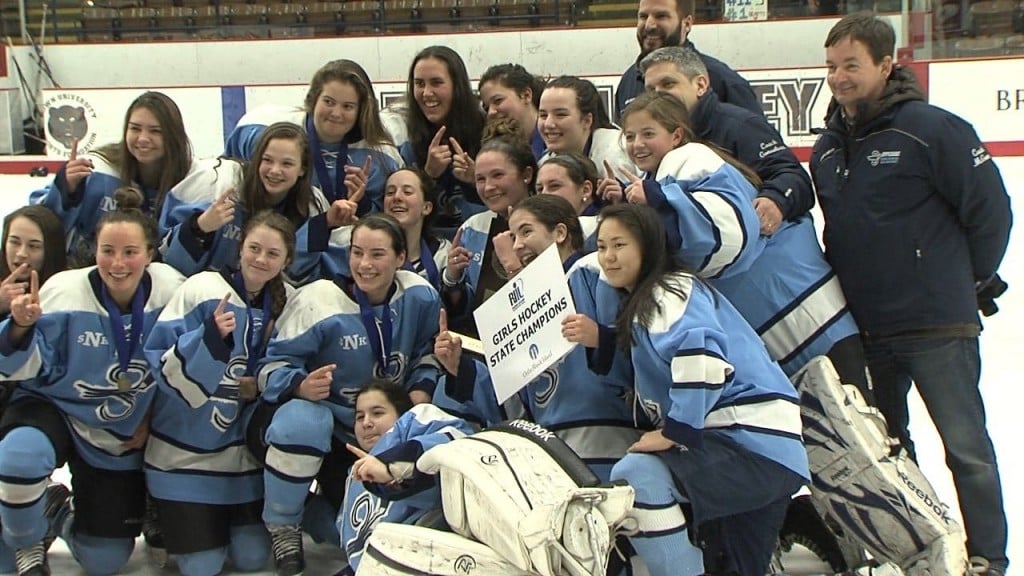 By Ken Bell
kbell@abc6.com
South County Co-op rallied to beat the combined team of Burrillville/Ponaganset/Bay View 2 to 1 in overtime to claim the Girls State Championship.
Katie George scored the game winner. Grace Gibbons got the assist and was named MVP of the series after scoring four goals and adding 3 assists.
After losing the opening game, South County rallied to win the next two to win the crown.