South Kingstown and St. Andrews' Records Signs To Play Basketball at Colgate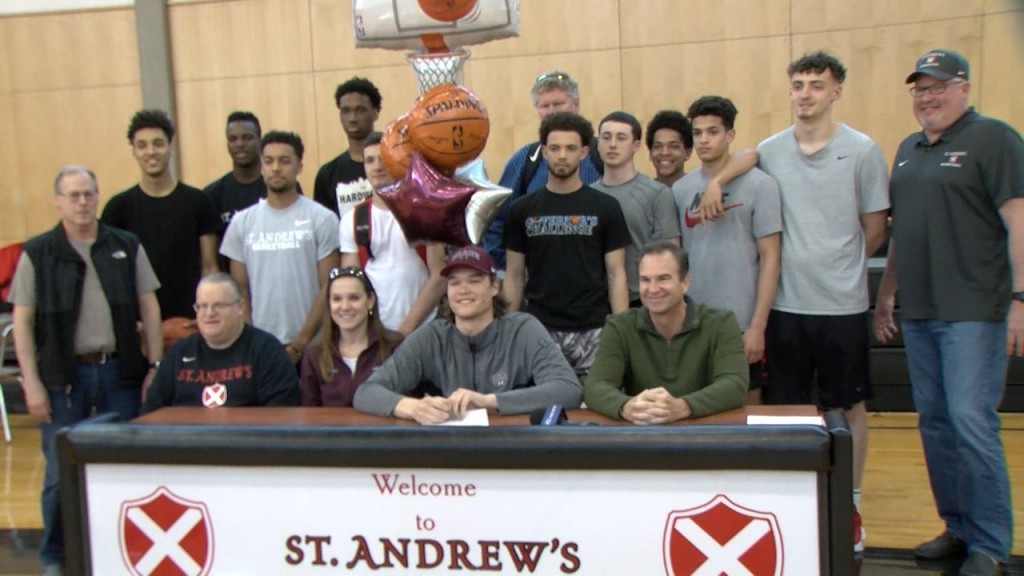 South Kingstown native and St. Andrews big man Keegan Records signed to play basketball at Colgate University.
This comes after Records spent one year with the Saints after being an All State with the Rebels.
The Raiders are the defending Patriot League Champions and made the NCAA Tournament last season.