South Kingstown man accused in wrong-way DUI granted bail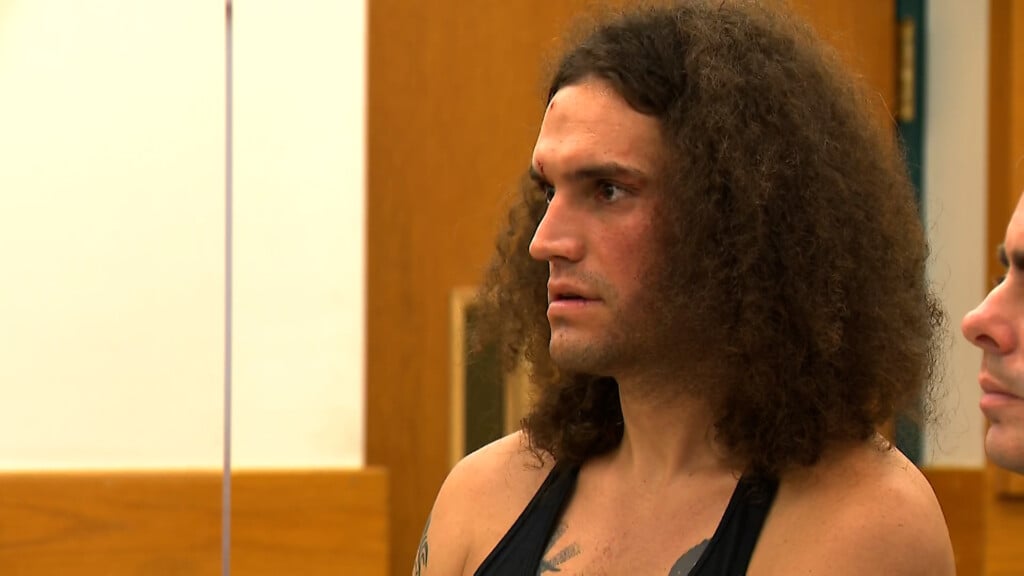 SOUTH KINGSTOWN, R.I. (WLNE) — "Mr. Cafferty, in some ways you're lucky that something more serious didn't happen by traveling the wrong way," a judge said to a South Kingstown man at his arraignment on Friday.
Jamie Cafferty appeared before a 4th Division District Court judge on DUI of liquor.
He was given $3,000 surety on the condition that he joins an alcohol monitoring program.
Cafferty is accused of driving under the influence and going the wrong way on Route 1 early Friday morning.
Someone flagged down an officer around 3:40 a.m. and told them a black Audi was going northbound in the southbound lanes.
Police said they found the car near Government Center. Officials read the full report un court, noting that Cafferty started to roll away before an officer stopped him.
Police said that when asked for his driver's license, Cafferty presented a debit card.
Cafferty told police he was heading to his passenger's home in Ledyard, Connecticut.
He showed other signs of confusion and was ultimately taken to the emergency room at South County Hospital. Police cited concerns for a possible medical condition and his inability to stay awake, leaning on officers.
Cafferty consented to a chemical test after a private phone call at the hospital.
He has a court appearance set for Sept. 7.