'It is scary': South Kingstown schools closed Wednesday after threats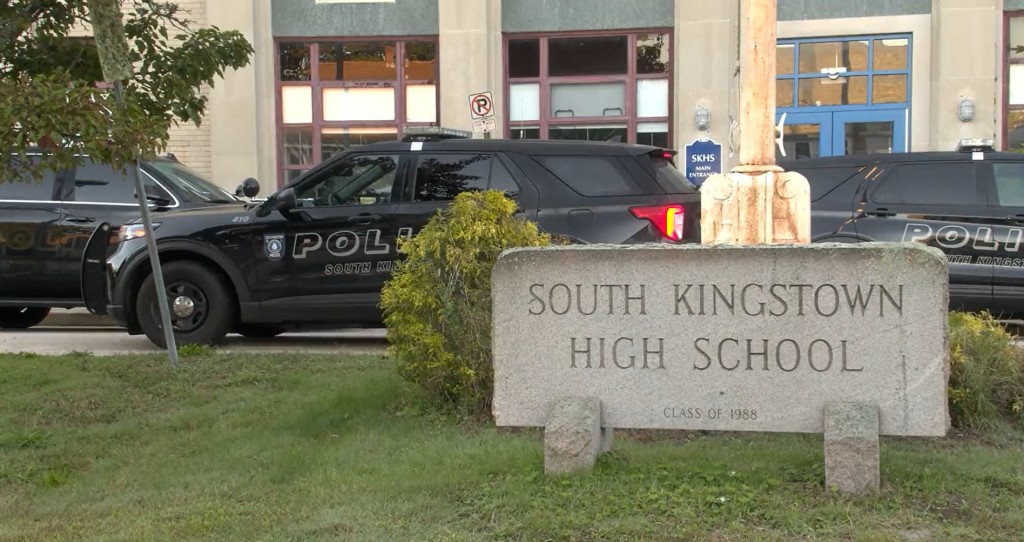 SOUTH KINGSTOWN, R.I. (WLNE) — South Kingstown schools are closed Wednesday after school officials received calls from several parents and students about threats on social media.
South Kingstown police said that the threats made Tuesday evening were directed at South Kingstown High School.
"We learned of the threats from the school administration and launched an immediate investigation," said Matthew C. Moynihan, Chief of Police. "The safety of our children is paramount."
In a statement, Superintendent Mark Prince said, "All threats are taken seriously until deemed otherwise. Out of an abundance of caution, schools were closed on Wednesday."
ABC 6 News spoke with a South Kingstown mother and daughter who were shocked to hear about the threats.
"They were actually not going to come to school because they heard about it," Shiloh Husing said about her friends who attend the high school.
Her mother, Nicky Husing said, "It is scary but I'm glad that they are taking the precautionary measures they are."
Naraganssett resident, Rob Procaccianti, says the schools reacted to the alarming threats appropriately, "what do they do with that information? I think they have to do what's right and shut the school down, you can't take any chances".
Anyone with information about these threats is urged to call the South Kingstown Police Department at 401-783-3321.
As of now, the investigation of who made these threats is still ongoing, and it is unclear if students will return to class on Thursday.