South Kingstown teen arrested on drug charges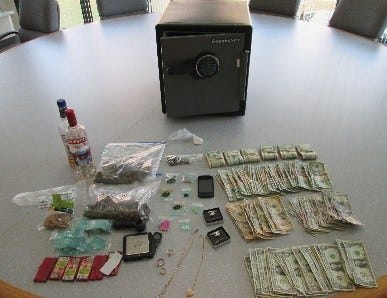 By News Staff
A South Kingstown teen has been arrested on narcotics charges.
South Kingstown Police say they launched an investigation into a Branch Street home after several residents called in with concerns about the home.
Police conducted surveillance on the home and after obtaining a search warrant, found illegal narcotics and money locked in a safe.
Officials seized marijuana, cocaine, Lorazepam, jewelry, and over $7,000 in cash.
Police arrested a 17-year-old male and charged him with possession with intent to deliver marijuana, cocaine, and Lorazepam.
The teen was on probation for unrelated charges and has been remanded to the RI Training School pending his court appearance.
© WLNE-TV 2014