Southern New England farmers fighting the freeze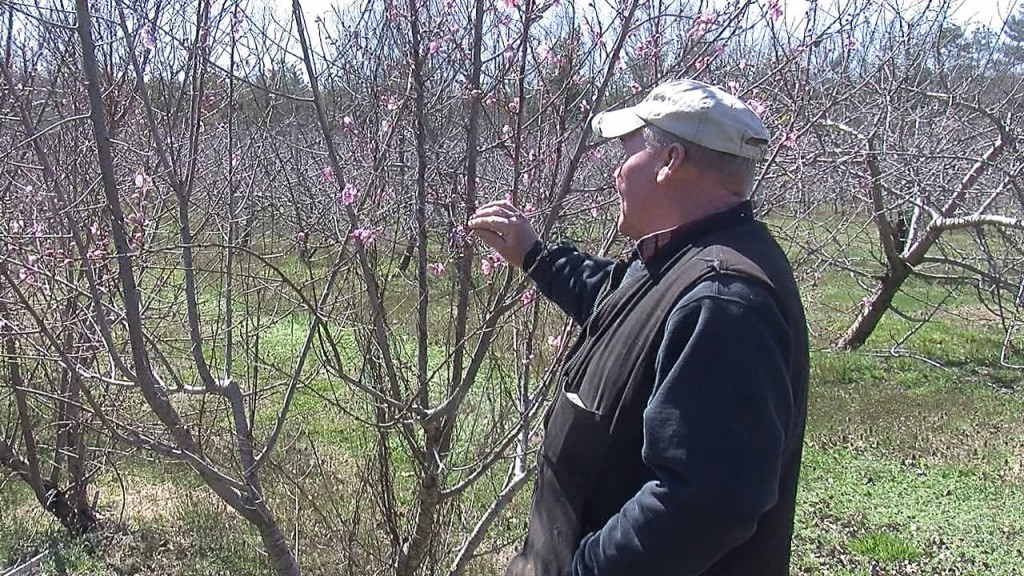 A blast of cold air dropped temperatures into the 20's in much of the area overnight and those frigid temperatures have local farmers on edge.
Some fruit trees bloomed early last week during the unusual hot spell.
Farmers like Brian Medieros of Dartmouth Orchard Farms feared the worst,
and took precautions.
He says farms can lose a lot of money with the cold temperatures.
It could cost him his yearly salary… in one night.He says,if we were going to get a frost I would take action and spray water to try to protect it.
Vinnie Confreda owns three farms and has been a farmer for forty years,he lost tomato plants in last nights' freeze .The heaters in one of his greenhouses stopped working.
He and other farmers will be watching , waiting and hoping they and their crops, can make it through another frosty night..