Southern New England governors hold summit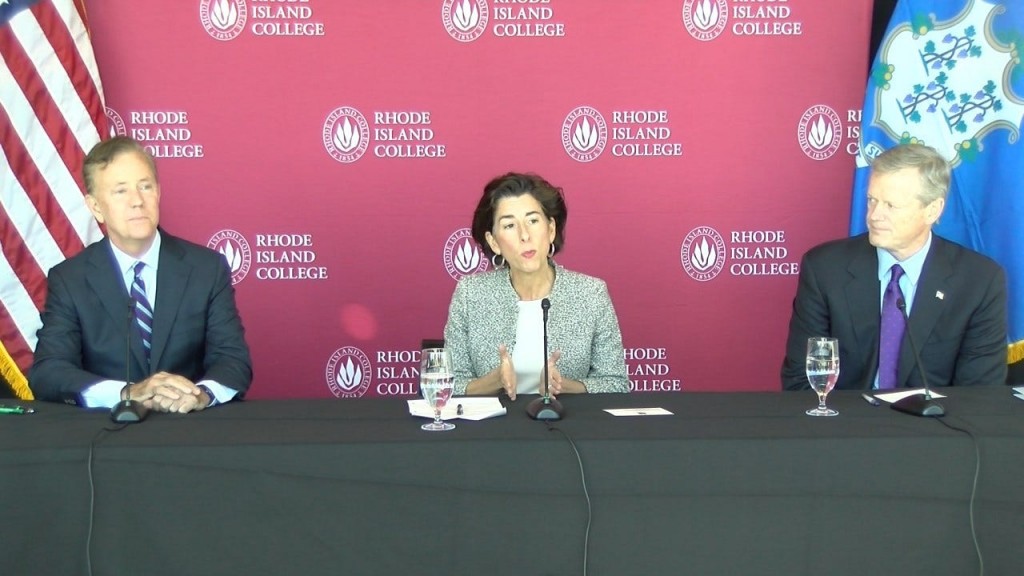 PROVIDENCE, R.I. (WLNE) — The governors of Massachusetts, Rhode Island, and Connecticut met Thursday at Rhode Island College, to discuss collaboration in areas like transportation, healthcare, and education.
The Massachusetts receivership of the Lawrence public school system was seen as a model for Rhode Island as it takes over Providence Public Schools.
"There's tons of opportunity to share practices in this space," said Governor Charlie Baker, (R) Massachusetts. "And the idea of creating some kind of data set that people could rely on is an interesting way to pursue that agenda."
But a new topic of concern Thursday was the vaping crisis.
"It's good to know that people are dealing with the same issues in the same ways, and in certain areas, cross–state collaboration can make all of our states healthier," said Gov. Gina Raimondo, (D) Rhode Island.
Governor Baker, who is facing a lawsuit over his four–month vaping ban, says he hopes the states can work together when creating new rules and regulations.
"If we all do dramatically different things, that creates its own set of issues with respect to enforcement," he said.
Raimondo is now also facing a lawsuit over her ban on flavored vaping.
"I wanted to focus primarily on kids," she said. "And all of the evidence suggests that flavored vaping is hurting young people."
All three governors say they will discuss their vaping findings when they reconvene.
"The three amigos," said Ned Lamont, (D) Connecticut. "It's good to get together again, and I think we're going to do this on a regular basis."
Governor Baker will host the next summit in Massachusetts at a later date.
© WLNE-TV / ABC6 2019