Southern New Englanders remember 9/11 21 years later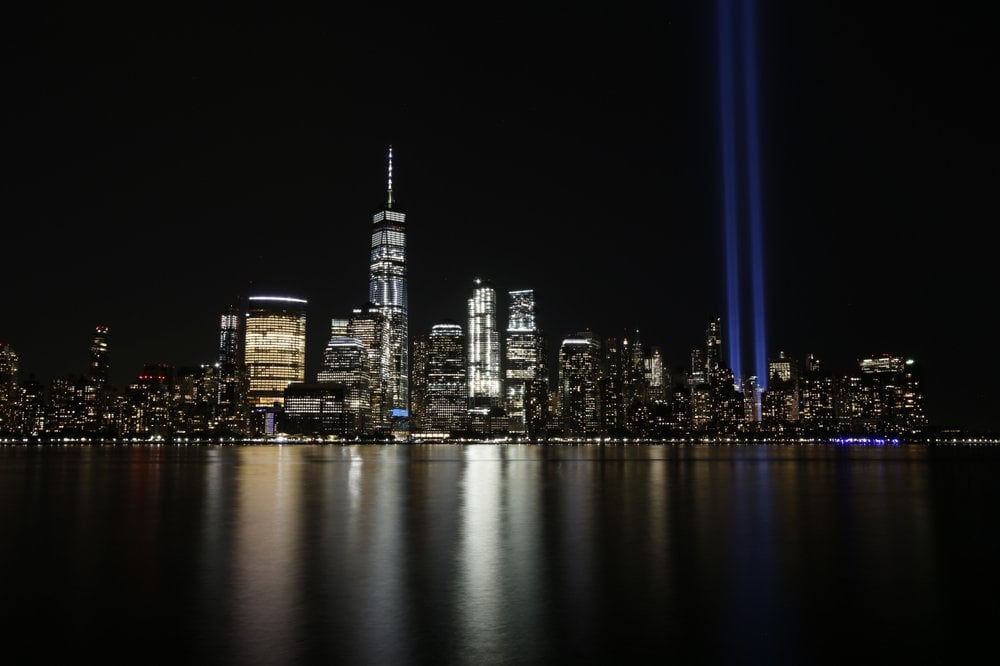 PROVIDENCE, R.I. (WLNE) — Sunday marks 21 years since the terrorist attacks in New York on Sept. 11, 2001.
Remembrance ceremonies were held across the country, including throughout Southern New England.
Gov. Dan McKee ordered that flags throughout the state fly at half-mast in honor of those who lost their lives 21 years ago.
"We mourn the lives that were lost on that morning, including nine of our fellow Rhode Islanders," the governor said. "We also remain steadfast in our commitment to honoring their memory and standing with their families because we know that their loved ones' courage, like the spirit of this nation, is strong and can never be broken."
Below is a list of ceremonies held on Sunday:
8:30 a.m. Town Beach, North Kingstown

The town remembered the victims of the attacks in New York on 9/11.

8:30 a.m., Rhode Island State House, Providence

Gov. Dan McKee was joined by other state leaders as they remembered those who lost their lives on 9/11.

9 a.m. Rhode Island Veterans Memorial Cemetery, Exeter

Members of the American Legion, Marine Corps League, as well as other groups met at the columbarium for the annual event.

9 a.m. Firefighter's Memorial Park, Burrillville

"The names of the initial 343 firefighters who perished in the line of duty will be read to commemorate the anniversary of this most solemn day," read a description of the event.

10:28 a.m. Oakland Beach, Warwick

Warwick held a moment of silence at the exact minute when the North Tower collapsed. "Warwick's Police and Fire Honor Guard will be in attendance, as well as Warwick students who will recite the Pledge of Allegiance and sing the National Anthem. Invocation and Benediction will be offered by Father Marciano," the city said in its announcement.

3 p.m. Exeter-West Greenwich Regional High School to Esek Field in Scituate

Rhode Island Jeep Wave is holding its 3rd annual "Under the Lights" ride. Those driving are encouraged to meet at Exeter-West Greenwich High School from 3-4:30 p.m. before the ride kicks off at 5 p.m. All proceeds will go towards the Tunnels to Towers Foundation