Southern Rhode Island reacts to lack of snowfall in Nor'easter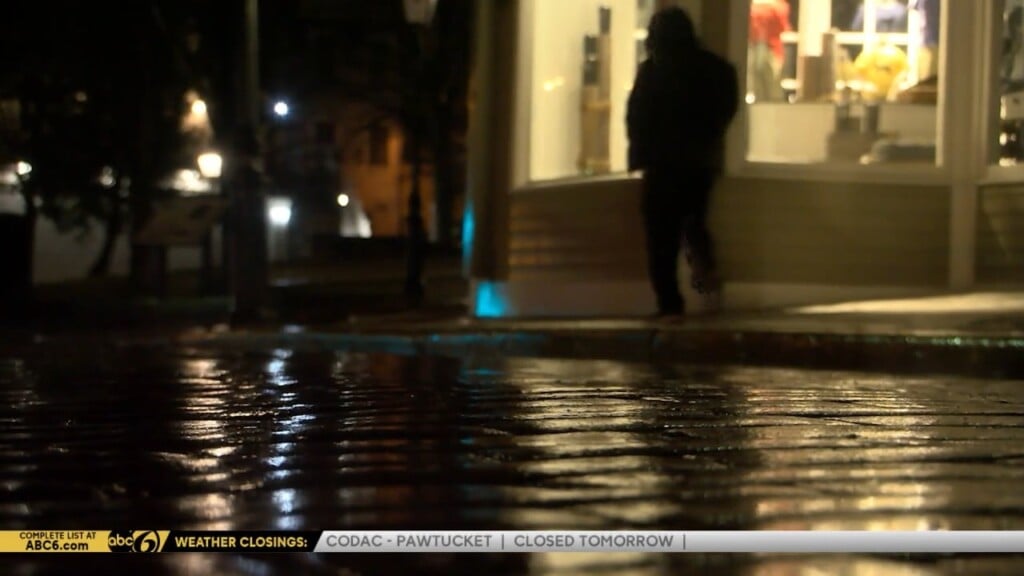 NEWPORT, R.I. (WLNE) — The nor'easter brought all kinds of elements across New England. 
While Northern New England saw the brunt of the snow, the Southern part of Rhode Island was a complete wash out with heavy rain and cold wind. 
"I was expecting to at least have 2 or 3 inches by now but honestly it's just raining," Nicolle Pozanski, a Newport Resident told ABC 6 news. 
"I was kind of expecting a little snow, I heard from people like a little farther North, there was some snow but it's just been rain so far," Brooke and Gino, Newport visitors said. 
Wind gusts between 35 and 45 miles per hour in Southern New England kept residents on their toes.  
"Honestly, we got texts from people that were dog sitting for saying that our power was going to be out, so we were expecting a huge storm and nothing really, yeah just rain, and like harsh winds but that's about it, nothing too crazy," Brooke and Gino said. 
Residents also said they were a little disappointed that every major snow storm predicted hasn't brought much snow to the Ocean State. 
"I am from Michigan originally so like I love the snow, but being down here was like, I was expecting the same thing to happen, but it's just not the same," visitors continues. 
"It's like just miserable weather I mean, you can't have fun, you can't plan, you can't do anything ahead of time, the weather just does not add up to the app at all" 
As we make it through the month of March, and the winter season as a whole Southern New Englander's we spoke with say they don't mind the lack of snow completely. 
"I mean I'm from Massachusetts, I love the snow, so of course I was hoping a little bit, but I'm also kind of hoping for spring so I'm happy," Brooke continued.