Sowams School closed following weekend flooding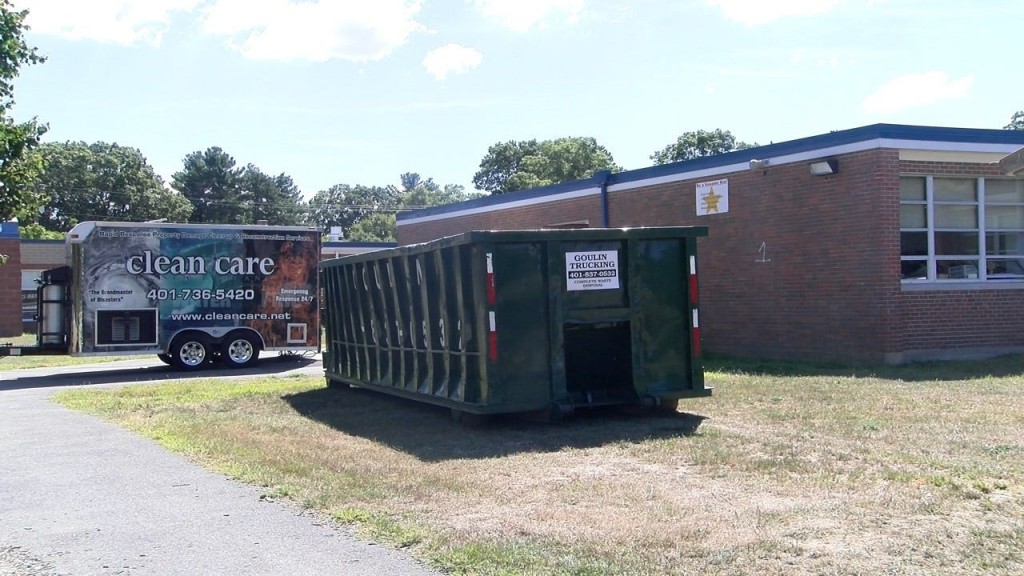 By: Rebecca Turco
Email: rturco@abc6.com
BARRINGTON, R.I. – Sowams School in Barrington is closed for a week, after a burst pipe in a custodial closet flooded a wing of the building.
The flooding happened in the second and third grade wing sometime over the weekend, causing excessive water damage, according Superintendent Michael Messore. Faculty and staff didn't realize until Monday – the first day of school. Classes continued in other parts of the building as crews began the cleanup process.
Upon consulting with a professional cleaning company that night, Messore decided to close the school for several days so crews can work to remove all of the moisture from the building. That involves replacing parts of the walls and setting up industrial dehumidifiers.
Officials hope classes can begin again next Tuesday.
This has caused a minor headache for working parents, who weren't planning on having their kids at home this week. "It's kind of crazy," Erica Mancini told ABC6 News. "I work from home so I was getting ready to get back on a steady work schedule."
School officials will be emailing parents updates on the cleanup process daily. "Safety is always the number one concer," said Messore. "I know it's an inconvenience, but we have to go through this process because we know what's best for our staff and students."
Messore also reached out to the state education commissioner to request that the school year still end on time in light of the unforeseen circumstance, since professional development will still be taking place.
(C) WLNE-TV 2016