Sox Activate Cody Ross, Put Scott Podsednick on the Disabled List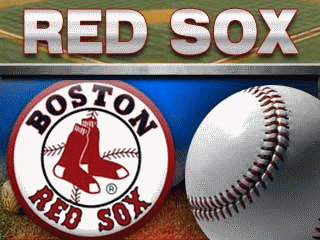 RED SOX ACTIVATE OUTFIELDER CODY ROSS FROM 15-DAY DISABLED LIST;
PLACE OUTFIELDER SCOTT PODSEDNIK ON 15-DAY DISABLED LIST
BOSTON, MA—The Boston Red Sox today activated outfielder Cody Ross from the 15-day disabled list and placed outfielder Scott Podsednik on the 15-day disabled list (retroactive to June 18) with a left groin strain. Ross is slated to start in left field tonight against the Marlins at Fenway Park.
The announcement was made by Executive Vice President/General Manager Ben Cherington.
The 31-year-old Ross, who was placed on the disabled list on May 22 (retroactive to May 19) with a fracture of the navicular bone in his left foot, appeared in two rehab games with Triple-A Pawtucket over the weekend. He has hit .271 (36-for-133) with nine doubles, a triple, eight home runs, 28 RBI, 24 runs and 16 walks in 37 games with the Red Sox this season while seeing time at all three outfield positions. His ratio of 4.75 at-bats per RBI ratio ranks fourth among American Leaguers with at least 100 at-bats. Signed by the Red Sox as a free agent in January, Ross has hit at a .262 clip (672-for-2,569) with 161 doubles, 12 triples, 108 home runs, 399 RBI, 352 runs, 213 walks and 28 stolen bases in 794 Major League games with the Tigers (2003), Dodgers (2005-06), Reds (2006), Marlins (2006-10), Giants (2010-11) and Red Sox (2012).
Podsednik, 36, suffered the injury in Sunday night's game against the Cubs in Chicago. He has hit safely in 14 of his 16 starts this season and is batting .387 (24-for-62) in 19 games overall since his selection to Boston on May 22, the best average among American Leaguers with at least 50 plate appearances in that time. The left-handed batter has three doubles, a home run, seven RBI, nine runs, two walks, six stolen bases and four sacrifice hits. Acquired by the Red Sox from the Phillies on May 11, he began the season with 32 Triple-A games between the two organizations. Podsednik has hit .281 (1,060-for-3,769) with 174 doubles, 41 triples, 42 home runs, 553 runs, 329 walks and 307 stolen bases in 1,035 career Major League games with the Mariners (2001-02), Brewers (2003-04), White Sox (2005-07, 2009), Rockies (2008), Royals (2010), Dodgers (2010) and Red Sox (2012).
— RED SOX —