Sox Activate Victorino, Send Jackie Bradley, Jr. Back to PawSox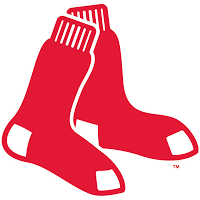 Ken Bell
Red Sox news release…
BOSTON, MA –
After the first game of today's doubleheader, the Boston Red Sox
activated outfielder Shane Victorino from the 15-day disabled list. To
make room for him on the 25-man roster, outfielder Jackie Bradley Jr.
was optioned to Triple-A Pawtucket.
Executive Vice President/General Manager Ben Cherington made the announcement.
Victorino,
32, has been on the disabled list since May 24 (retroactive to May 21)
with a left hamstring strain. He appeared in one rehab game for
Triple-A Pawtucket on Thursday night, going 2-for-4 with a solo home run
while playing 7.0 innings in right field. In 34 games for Boston this
season, he is batting .283 (36-for-127) with four doubles, two home
runs, and 10 RBI. Victorino, who has yet to commit an error in the
field in 2013, has a team-leading four outfield assists, tied for
seventh-most among American League outfielders.
Bradley,
23, is 5-for-21 (.238) with two doubles, a home run, three RBI, and 4
runs scored in seven games since his May 29 recall for his second stint
with the Red Sox this year. He returns to Pawtucket where he was
hitting .354 (28-for-79) with seven doubles, a triple, two home runs,
nine RBI, 15 runs, and 13 walks in 20 games with the PawSox after his
April 18 option. Bradley made his major league debut with the Red Sox
on Opening Day and appeared in 12 games (10 starts) for Boston from
April 1-17.
— RED SOX —