Sox Preparing For Historic Reunion With Cubs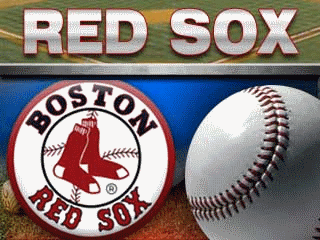 RED SOX "TURN BACK THE CLOCK" ON SATURDAY, MAY 21 TO MARK RETURN OF CHICAGO CUBS TO FENWAY PARK AFTER 93 YEARS
Both Teams to Wear 1918 Replica Uniforms
BOSTON, MA—The Boston Red Sox today announced they will "turn back the clock" on Saturday, May 21 during the 7:10 p.m. game against the Chicago Cubs to mark 93 years since the clubs' last matchup at Fenway Park. Both the Red Sox and Cubs will wear uniforms that replicate the style worn in 1918, the last time these two teams faced each other in Boston.
The Red Sox home uniform will be a blank button-up with no lettering and a slight off-white or ivory color. The hat will also have a blank off-white tint, and the socks will be a three-part white/red/white composition. The Red Sox used this uniform and hat combination as their primary home look for most of the 1910s, and did not have any lettering on the front of their uniform for the bulk of that decade and the entire 1920s. The team did not wear the familiar blue cap with a red "B" until the early 1930s.
The Cubs will wear navy blue pinstripes and lettering on a grayish uniform. On the front left-hand side of the uniform, there will be a horizontal outline of a "C" enclosing "UBS" in smaller, navy blue letters. The Cubs will sport a five-part sock with grey, blue, white, blue and grey color sections. The road hat will have a navy blue bill and pinstripes (but no "C" or any other lettering on the cap). The Cubs used this uniform for only one season, as they changed their road uniforms on an almost-yearly basis during the 1910s.
The uniforms were made by Majestic Athletic, the official apparel provider of Major League Baseball, and are made of the same 100% polyester material as the teams' current uniforms.
Each Red Sox player will sign his replica uniform after the game, and all uniforms will be auctioned to support the Red Sox Foundation. More information will be announced soon.
There are also plans for additional elements of the Saturday pre-game ceremony and game presentation that will be reminiscent of the fans' experience in 1918.
The Red Sox and Cubs last played at Fenway Park on September 11, 1918, in the sixth and final game of that year's World Series. Concluding a season that was abbreviated because of the ongoing World War I conflict, the Red Sox won two of the series' first three games in Chicago. Boston returned home to take Game Four, before the Cubs staved off elimination in Game Five. The Red Sox then closed out the series in Game Six with a 2-1 victory, clinching their fourth title of the decade and their third championship in the preceding four years.