Sox Sign A's OF Ryan Sweeney to 1-Year Deal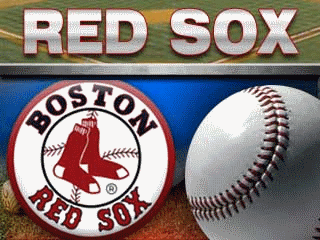 RED SOX AGREE TO TERMS WITH OUTFIELDER RYAN SWEENEY ON
ONE-YEAR CONTRACT
BOSTON, MA—The Boston Red Sox today signed outfielder
Ryan Sweeney to a one-year, non-guaranteed contract for the 2012 season, thus
avoiding salary arbitration. Terms were not disclosed.
The announcement was made by Executive Vice President/General
Manager Ben Cherington.
Sweeney, 26, hit .265 (70-for-264)
with 11 doubles, three triples, one home run, 25 RBI, 34 runs scored and 33
walks in 108 games with the Athletics in 2011, appearing at all three outfield
positions and designated hitter. The left-handed hitter batted at a .286 clip
(63-for-220) off right-handers last season. He did not commit an error in 153
total chances in the outfield, his second straight errorless campaign (also 153
chances in 2010).
The Red Sox acquired Sweeney from
the Oakland Athletics with right-handed pitcher Andrew Bailey on December 28 in
exchange for outfielder Josh Reddick and minor leaguers right-handed pitcher Raul Alcantara and first baseman
Miles Head. A second-round selection of the Chicago White Sox in the
2003 First-Year Player Draft, Sweeney has a career .283 average (428-for-1515)
with 83 doubles, 10 triples, 14 home runs, 169 RBI, 202 runs and 139 walks in
472 career Major League games over parts of six seasons with the White Sox
(2006-07) and Athletics (2008-11).
—RED
SOX—