Sox Speed Demon Ellsbury Makes Quick Return to DL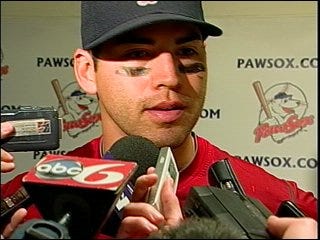 BOSTON (AP) – The Red Sox have put Jacoby Ellsbury back on the 15-day disabled list after the star outfielder complained of more soreness in his ribs.
Ellsbury missed six weeks due to hairline fractures in his ribs, and played only three games before experiencing more pain before the Red Sox played Tampa Bay on Tuesday night.
He was examined by team doctors Thursday and saw a thoracic specialist Friday.
Boston manager Terry Francona said there is no timetable for Ellsbury's return. He'll rest for a short time and then Francona said "we'll go on how he feels."
The Red Sox recalled pitcher Scott Atchison from Triple-A Pawtucket to take Ellsbury's place on the roster.

(Copyright 2010 by The Associated Press. All Rights Reserved.)