Speaker Fox: No comment on raids of office, home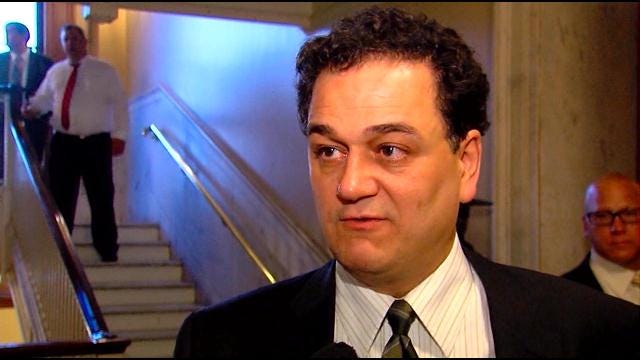 By News Staff
The Associated Press
Rhode Island House Speaker Gordon Fox says he won't yet comment publicly on the raids of his office and home by federal and state law enforcement officials.
Fox told reporters outside his Providence home Saturday he would make a statement "when it's appropriate.''
Authorities raided Fox's Capitol office and home Friday as part of an investigation by the U.S. attorney's office, FBI, IRS and state police. Officials haven't said whom or what they are investigating.
Fox wouldn't comment when asked if he plans to resign. He also wouldn't say if a lawyer is representing him.
Majority Leader Nicholas Mattiello called an "informational caucus'' Friday evening to talk about "the future of the House.'' He hasn't called for Fox to step down but says he has enough votes to be speaker.
(C) WLNE-TV 2014