Special mass held in Providence to pray for those impacted by recent tragedies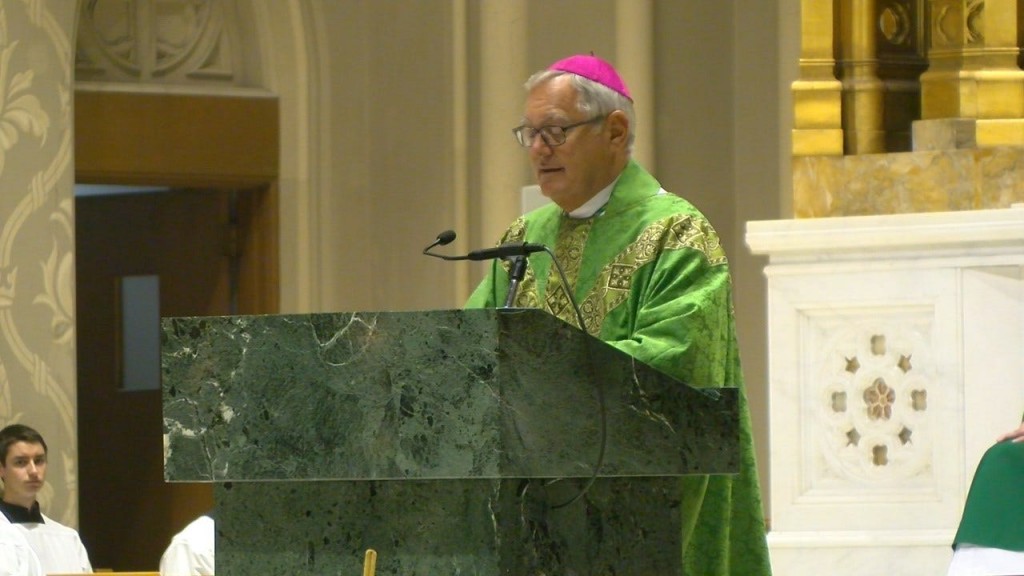 By: Chloe Leshner
cleshner@abc6.com
@cleshnerabc6
PROVIDENCE, R.I. (WLNE) — Hurricanes Harvey, Irma and Maria, the earthquake in Mexico, the Las Vegas massacre and now the wildfires in California, all within the last few months. With these tragedies weighing on the minds of many, today, some parishioners took extra time to pray for those impacted
Millions have been affected by these events and recovery will take a long time. Today hundreds used their faith to offer help and comfort to those who are suffering at a special mass held in Providence.
Thoughts and prayers, often the first things offered following a tragedy.
"It's among the most natural of human instincts when something goes wrong in our personal lives or in our nation or in our world what do we do? We turn to God for consolation for comfort for direction and for hope," says Bishop Thomas Joseph Tobin.
Today, put into practice by hundreds at the Cathedral of Saints Peter and Paul during a special mass dedicated to those impacted by all of the recent tragedies.
"To be one in spiritual solidarity with those who have suffered so much but also to ask for God's blessing upon them and I think it's one way for us to respond," says Bishop Tobin.
Most people in the church sending love and prayers to strangers, but some, personally touched by the tragedies.
"They are now praying for my family, for my people and the people suffering, especially the people suffering in Mexico that got effected and that means a lot to me," says Sister Elizabeth Castro.
So far from her family and friends in Mexico City, who are picking up the pieces from the devastating earthquake, it's the power of prayer that's bringing Sister Castro comfort.
"That is why people come together, because we believe in the power of prayer because people will be helped in some way, through generous people through different societies that can help them out," she says.
(C) WLNE/ABC 6 2017