SPECIAL REPORT: Sex on the Streets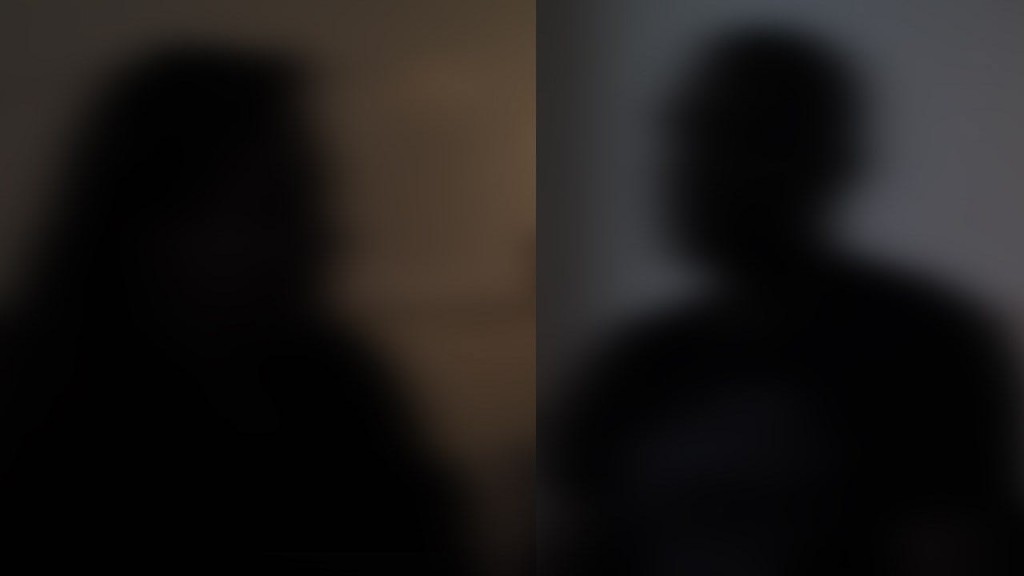 Often considered to be the world's oldest profession, prostitution. Whether you realize it or not it's running rampant in Rhode Island, according to advocates, law enforcement, as well as male and female sex workers.
ABC 6 was able to get a rare look inside the life of these workers currently on the streets of Rhode Island.
It's a hard life. Even for those looking to find a way out, resources are very limited and violence is part of the lifestyle.
Advocates and sex workers said a majority of those who enter the business is because of some type of drug habit.
Davon, a male sex worker, and Rita, a female, agreed to sit down with ABC 6 anonymously to talk about their lives, and the dangers they face.
Aside from drugs, the money for Rita and Davon is very easy, which why they got started in the first place.
"I know it's a dangerous thing but that helps me," Rita said. "I make money and it helps me to eat."
Rita lost her job to drugs several years ago, which first led to the trade.
While raising a disabled child, she turned to prostitution to pay the bills and feed her family, although she says she is currently clean.
"I have seen girls getting raped and physically hit out there," she said. "In an abandoned house I heard her scream for help. Help Help."
And with the inherent risk, Rita added that she's "watching my back every single time I'm walking out there."
Rita said that she's had a gun pointed at her, and at one point, she thought she would never see her child again, saying her life was in danger.
"I felt like that was it. My last day. The first thought that came to my mind was my daughter," she said. "I've been hearing so many things out there with girls that are getting hurt."
This is now Rita's second stint in the business and she is currently trying to get her life together.
She first started when she was in her 20's and even after two arrests, she still finds herself roaming the streets at night
"In the daytime, I do what I need to do with my appointments. I do everything I need to do to get out of this situation," she said. "And then at nighttime, I return to my second life."
But most of the time, workers get into the lifestyle when they are in their teens.
"The youngest one 17 years old [or] 18 years old. That's the youngest that I know," Rita said
Davon got his start when he was just 16, which he said is considered a "late start," all because he said "It became like a job. It was very easy."
Davon found his way in Rhode Island after a drug-dueled night down south with two men. He said when he snapped out of it, he woke up in Rhode Island with a very different life.
"A guy offered me 150 bucks and I had no money," he said. "I wanted the money. I felt like I could get me [sic] some name brand shoes, get me some name brand clothes. I can do whatever with 150 bucks."
Davon turned to sex work to fuel a drug habit, and recently got clean and is staying away from life as a prostitute.
Davon claims to have no arrests. He said when it comes to male sex workers, it's easier for them to fly under the radar.
"You typically see a male out on the corner you would think they're a drug dealer," he said.
It's something that Richard Holcomb, founder of Project Weber-Renew in Providence, agrees with.
Holcomb was a former sex worker himself who started working the streets at just 13-years-old.
"A lot of time it looks like a kid with a hoodie on and a baseball hat looking like he's waiting for the bus," Holcomb said. "It's not very obvious to the naked eye."
What makes it even more difficult is an idea of masculinity when it comes to male sex workers, who are reluctant to come forward for help.
"67% of male sex workers in Providence identify as heterosexual, which means they're straight. They're only doing this behavior to get money to support their drug addiction," Holcomb said. "For a lot of them, there's an internal struggle inside of them that prevents them from getting the help that they need."
Resources are also very limited. For some perspective: Project Weber-Renew is the only walk-in center in the United States for male sex workers.
The organization also works with females as well and provides outreach for things like food, condoms, and shelter.
Colleen Daley-Ndoye is the Executive Director of the organization who said that sex work on the streets and online is still a major problem because of drugs.
"It's a larger population than people are willing to admit and it's more prevalent than people believe it is," Ndoye said. "People experience PTSD when they get out of the life because they've been afraid of violence for so long."
The problem is that even if people want to get out resources can be limited. It's a sentiment shared by Bryan Lewis, one of ten agents working with Homeland Security Investigations in Rhode Island tackling sex work and human trafficking.
"Historically, females have been more involved. But the evolution of prostitution we are seeing male victims involved. Why it hasn't come to light I really don't know," Lewis said. "This is a dangerous game they're playing."
Lewis works on the state's Human Trafficking Task Force and said that most kids, like in the case of Davon, get sucked into the life at a young age.
"They are victimized at a very young age. Often times groomed. So early teens is quite common," he said.
Det. Mike Iacone works with the Cranston Police department and is also on the task force. He said kids usually get brought in because it's easy money and they usually have picked up a drug habit.
"Younger and younger aged kids getting into this. Thinking it's easy money," Iacone said. "The drug epidemic is fueling this industry. It's just causing more and more people to do these acts."
Iacone and Lewis said that at the beginning young victims usually receive all the money from a sex act, but the longer they're in, someone who controls them ends up walking with the cash.
Although we hear a lot about it from police, Dr. Amy Goldberg who works at the Hasbro Children's Hospital's Lawrence A. Aubin Sr. Child Protection Center said that over the last few years, more cases of kids being sold for sex is on the rise.
"At this point, we've evaluated 100 kids over the last four years," Dr. Goldberg said. "History of trauma, usually child sexual abuse. They may or may not have some drug use; not drug addiction."
Dr. Goldberg also said that victims also have "a history of mental health."
And although a majority of the victims are from Rhode Island, Dr. Goldberg said they come from all over.
"They oftentimes are trafficked across state lines to Massachusetts, as far as Florida. We've evaluated kids who have come from Texas," she said.
In the cases she's seen, about 95% of victims are girls, and just 5% are boys. But Dr. Goldberg said it doesn't reflect on how many young male victims are actually involved.
"Males, in general, are not seen as victims. They are usually seen as perpetrators. And boys from a young age grow up with that," she said. "It's a very subtle message."
This is where things start to get tricky because many sex workers enter the life when they are juvenile.
Some adults and sex workers want to see the decriminalization of prostitution as a way to protect those in the industry from violence.
The way things are now, Davon and Rita said that even if they are in danger, they would still be hesitating to call the police because they're afraid of getting arrested.
"I'd be afraid I'd get arrested or I'd be afraid it might go bad," Davon said. "You get arrested and the cops confiscate all your money. Who's going to bail you out?"
Ndoye with Project Weber-Renew said that sex workers don't trust the police.
"Violated or raped, often times they're not going to call the police," she said.
Ndoye said that she's in favor of decriminalization to a certain degree. She said if sex workers addicted to drugs are more likely to come forward it is a good thing.
But she said by just passing a law it won't matter unless other issues are addressed at the same time, like treatment programs, poverty, homelessness, and access to food.
"The sex work is really only one piece of the puzzle. And so if you decriminalize the sex work piece people are still getting arrested," she said. "People sort of want decriminalizing to be a magic bullet."
Holcomb agrees with Ndoye, saying that sex work and drugs go hand in hand in a vicious cycle.
"If a person chooses to be free from their substance abuse disorder, decides to stay clean, it's important that they give up the sex work," he said. "Most of our clients come from very traumatized backgrounds and once you learn about them, learn about their lives, and learn about where they come from, it's no surprise why they were lead down this path of substance abuse and addiction."
But Det. Iacone disagrees saying that with decriminalization it would be an open invitation for more kids to get involved.
"More and more kids thinking that it's ok to do this. Getting into this lifestyle, getting addicted to drugs," Iacone said. "I think it will just make the problem worse."
But Iacone said the way police approach prostitution now is way different from years past. Iacone admits that police won't be able to arrest their way out of the problem.
The best thing they can do is take a kinder approach.
"It's now a recovery. We're trying to go out there and recover these victims. Males, females, adults, juveniles," Iacone said. "Try to get them out of the life. Try to get them into services. Whatever we can do to help them."
A sentiment even on the federal level, as Agent Lewis said it's the best way to get people the help they need.
"They were targets of investigations. Now we view them as victims," Lewis said.
But the hardest thing getting in the way of law enforcement is how easy the money is.
For Davon, who said he just recently left the life, it's what drew him in in the first place.
"Prostituting is not always going to lead up to drugs because I did it when I was sober as well," he said. "To this day, would I do it? If the opportunity was there and if the money was good, yes."
According to Project Weber-Renew, with the kinder approach from law enforcement, arrests for prostitution have dramatically decreased over the last 20 years.
The full three-part special report, Sex on the Streets, begins Monday, Nov. 18, only on ABC 6 News at 11:00 p.m.