Special reunion between Fall River paramedics and mother of two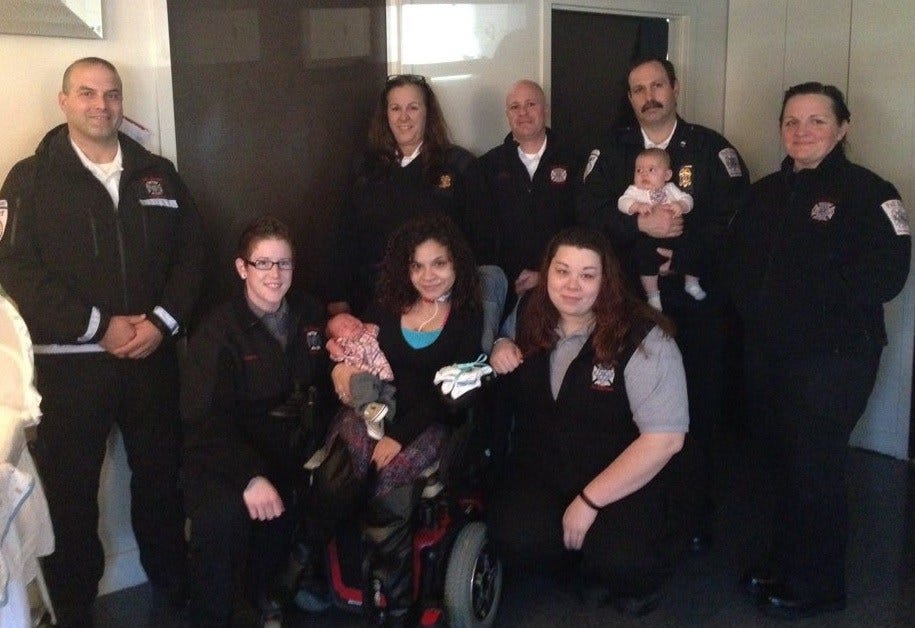 By Ana Bottary
abottary@abc6.com
A special reunion Monday for one Fall River woman as she reunited with paramedics who responded to her calls during two life-changing experiences.
ABC6 News was there for the special moment.
Lilliana Figueroa welcomed her son Jayceon into the world last week. Initially, she didn't know she was in labor, calling 911 with trouble breathing and a head ache. Fall River Rescue 4 responded.
"I told her before we moved her, I just wanted to make sure everything was cool… and realized she was crowning," said paramedic Nicole O'Connor.
Shortly after, the rescue team delivered the baby. Figueroa says she was so thankful they were there to help her–but this was not the first time Rescue 4 has been there for her. Seven years ago, Fegueroa was in a terrible accident.
"After we were dispatched we were advised in route that there may have been a party in the back seat that was in cardiac arrest, trapped in the vehicle," explained paramedic Billy Lonardo, about that crash.
The accident left Figueroa paralyzed, but that didn't stop her from fulfilling her plans of having a family.
"So many different emotions. Just a lot of thankfulness that because of him, I am still here and able to hold both of my sons," she explains.
Monday, the 22-year-old mother of two was able to personally thank Billy Lonardo for saving her life, and other Rescue 4 paramedics who helped her bring new life into the world.
The presented her with a Rescue 4 onesie for baby Jayceon, the first baby the team had ever delivered.
"It's amazing and it means a lot to me to have them in my life after so long," said Figueroa, who wants to spread a message to others to never give up.
© WLNE-TV 2015