Special task force investigating school threat in RI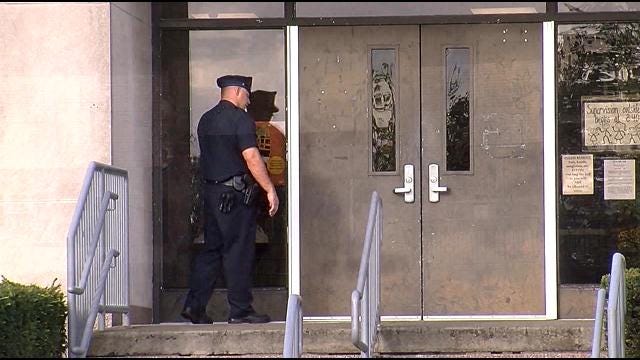 By: Melissa Randall
mrandall@abc6.com
UPDATE: A special task force is now investigating the handwritten threat sent to the Johnston Police Department. Major Frank Levesque tells ABC 6 News detectives from Johnston, Warwick, Cranston, RI State Police, the FBI, and the U.S. Postal Inspector's Office. Major Levesque said they will continue to monitor schools until either someone is arrested or they rule the threat nothing more than a hoax. They are continuing to follow leads.
Heightened security continues Tuesday morning at schools in Cranston, Johnston, and Warwick as students return after a three day weekend. Officers will be back out patrolling following last week's threat. It will be the fourth day of increased police presence at schools in the district.
The hand written threat was sent to the Johnston Police department last Tuesday. The poorly written letter targeted elementary school kids in Johnston, Cranston and Warwick. It has been examined for fingerprints and DNA, but police tell ABC6 they still have no new information.
Because of the seriousness of the threat, police stepped up patrols at schools in those 3 communities last week. Cranston will continue to have increased security at least through Tuesday. The Police Chief says they will be reassessing the situation at the end of the school day.
The letter called out Wednesday, Thursday and Friday of last week for days the threat might be carried out. There were no incidents.
© WLNE-TV 2014
Follow me on Twitter @MelissaARandall