Spikes pleads guilty to leaving accident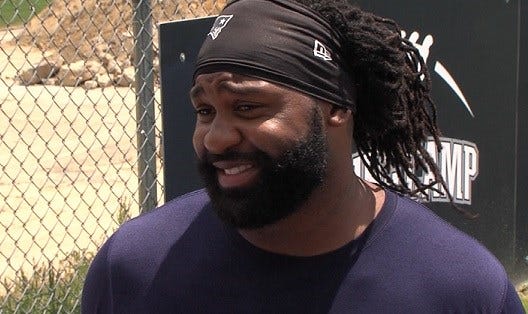 By News Staff
news@abc6.com
Former New England Patriots linebacker Bradon Spikes plead guilty Wednesday to leaving the scene of an accident after an early morning crash last month.
Spikes, who appeared in Wrentham District Court, plead guilty to Leaving the scene of a crash resulting in personal injury and sentenced and given a year of probation and a $1,000 fine.
The crash happened at around 3:30 a.m. on June 7 when troopers were called to a median strip of I-495. They found a 2011 Mercedes Maybach, which the operator of the onboard navigation said was hit by a deer.
The animal was never found, but the car did have substantial front end damage. The driver was not with the vehicle.
Around the same time investigators say three people were injured when their car was rear–ended. That also occurred on 495 near the spot where Spike's car was left. A 51-year-old man, a 32-year-old woman, and a 12-year-old boy, all of Billerica, Mass. were taken to the hospital with minor injuries.
Other charges such as negligent operation of a motor vehicle and operating an uninsured vehicle were continued without finding.
(C) WLNE/TV 2015