Spotted Lanternfly in Smithfield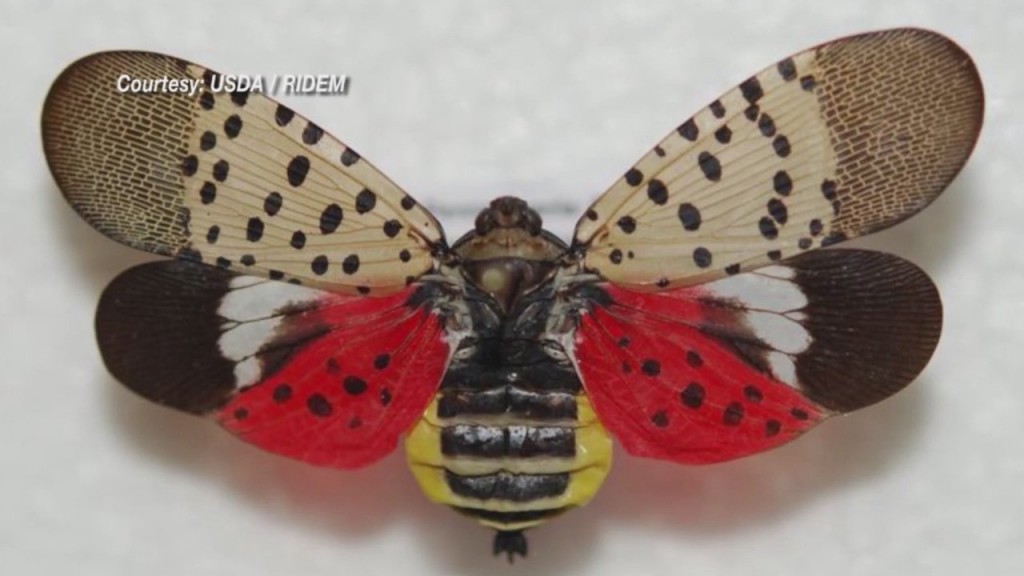 SMITHFIELD, R.I. (WLNE) — The Spotted Lanternfly was seen for the first time this year, according to the Rhode Island Department of Environmental Management.
The US Department of Agriculture confirmed the spotting last week in Smithfield, after a previous sighting in Warwick last year.
Spotted Lanternfly are very invasive and known to attack agriculture. They were first spotted in the United States in 2014 in Pennsylvania, and have continued to spread over multiple states.
The Department of Environmental Management, USDA, and the University of Rhode Island have been working together on studying these insects to try and reduce the spread.
The DEM will be directing a survey in Rhode Island per the USDA's recommendation to study the spread of the insect.
Lisa Tewksbury, the Biological Control Lab director at the University of Rhode Island, told ABC 6 News that these insects are large plant hoppers that feed on various plants, crops, and trees. They can be found feeding from Tree of Heaven plants.
Lisa shares that you know a Spotted Lanternfly is around on a hot day when you hear a dripping sound near a tree, detecting that the insect is feeding from the sap. This sticky substance can also attract bees and wasps for further identification of the insect.
Lisa and the Department of Environmental Management said that these insects are a huge threat to orchards, vineyards, and nursery's. The adults are active from August until the hard freeze in the fall. The DEM warns people to check firewood, vehicles, outdoor furniture, and camping gear for Spotted Lanternfly or their egg masses.
The Department of Environmental Management is asking the public to report any sightings by visiting ridem.wufoo.com.
You can also visit the University of Rhode Island website to learn more about the insect.