Spring Lake beach closed after dozens of swimmers got sick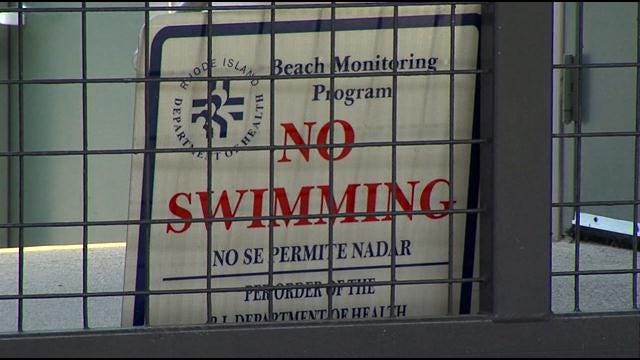 Dee DeQuattro & Melissa Toupin
ddequattro@abc6.com mtoupin@abc6.com
During this long stretch of hot weather there will be no relief for swimmers in Burrillville. A popular beach in Glendale is closed after dozens of people got sick while swimming there.
The Rhode Island Department of Health closed Spring Lake Beach to swimmers Sunday after 85 people who swam there on the Fourth of July became violently ill. 80% of those effected were children. 10 people in total were admitted to the hospital.
Park officials tell ABC6 that 1800 people packed onto the beach on the 4th of July. Another 1500 were there on the 5th.
Officials with the Department of Health were back at the beach Monday morning taking water samples to test for bacteria. Results from the first round of tests are expected to be complete Monday afternoon. Food inspectors were also called in.
Anyone who has swam in the lake recently and is experiencing diarrhea, abdominal pain, fever, or vomiting is advised to contact their doctor.
(C) WLNE-TV 2013