Spring sports cut in North Smithfield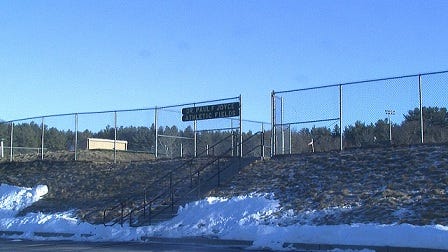 By: Samantha Lavien
Twitter: @samanthalavien
Students, parents and coaches are all coping with the news that sports this Spring will not happen in North Smithfield.
The cuts come as the towns school department faces a projected deficit of $470,000 for the fiscal year of 2014.
High school varsity and junior varsity sports as well as middle school sports for the Spring season have all be cut, those programs will save around $50,000.
And, as a result of the deficit staff members have also been let go. Those positions include two custodians, a secretary and a guidance clerk.
In addition extracurricular activities including Mock Trial, the National Junior Honor Society and the French and Spanish clubs have been cut.
Parents and students reacting to the news after school on Thursday were very disappointed.
"I definitely want to play lacrosse in college, so if I don't get to play in the school my senior and junior year it's a big deal. It's like the last year schools look at you," said North Smithfield High School Junior, Ross Topik.
"The thing about me is I don't do to well in school and when I heard lacrosse was going to get cut. It's like my motivation to do well in school so I can stay on the team and keep my grades up," said North Smithfield Junior, Mike Combs.
"It shouldn't happen it effects the children's interests it effects their college applications," said parent Patricia McGovern.
All of the reductions at this point total $467,326. The balance remaining to cut out is $16,856.
The School Committee is requesting to meet urgently with the Town Council and other officials to discuss the plan and other ideas to eliminate the pending deficit.
(C) WLNE/TV 2014